You may have already heard the news… that we have released another cricut cartridge! Crazy right?! I mean, how do we continue to find 700 different images and stay on trend and make it useful to card makers and scrapbookers AND offer all kinds of fun stuff with it! Well, despite all that we did it- the Flower Market Cricut Cartridge has arrived and it is awesome!
This layout uses the cartridge for our flower circlet and the title. I added some shimmer to the flower's with our new shimmer brush (this thing is uber-awesome and is literally flying off the warehouse shelf!). Nice, clean and simple layout.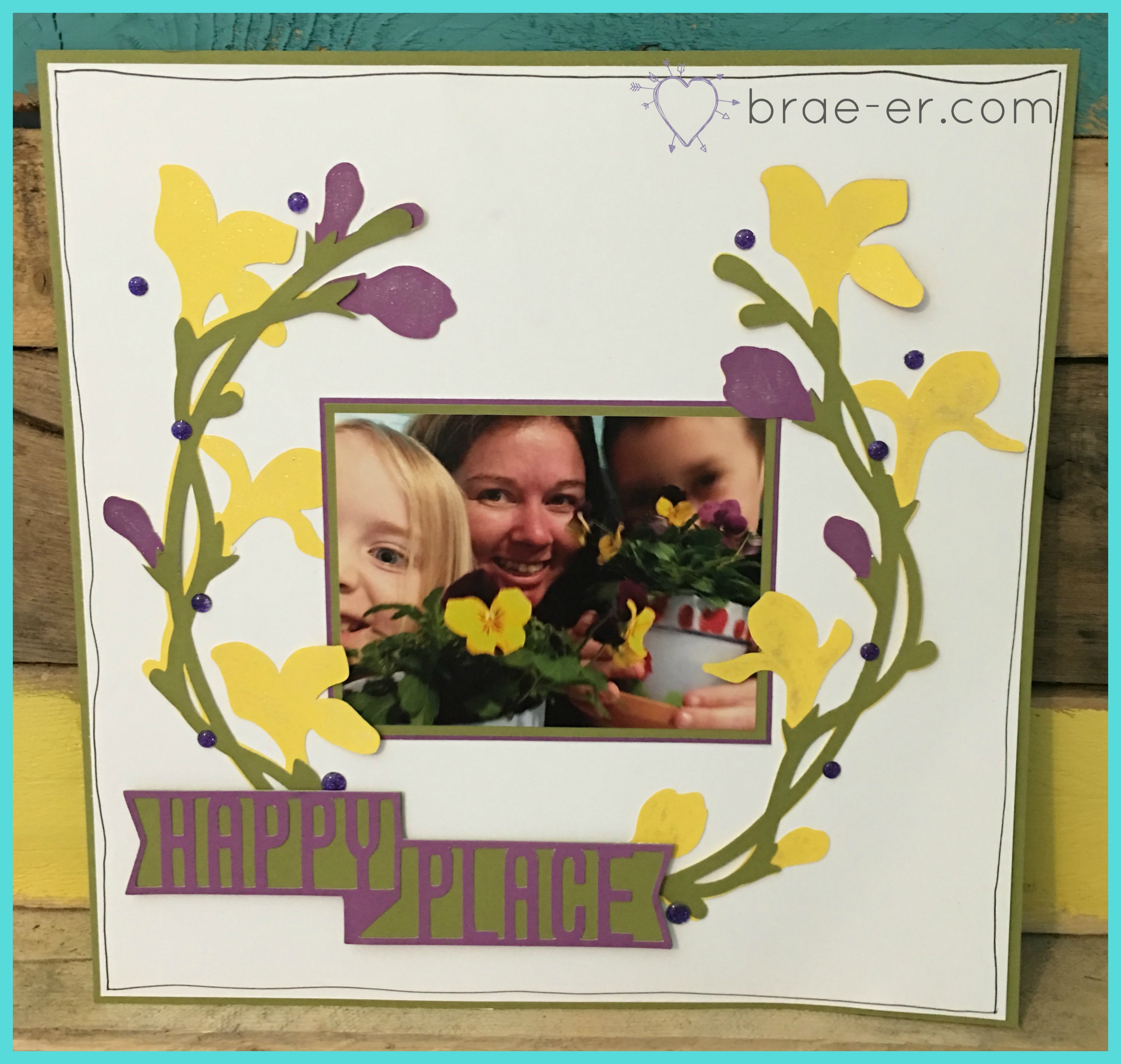 Flower market can be used for more than just flat flowers. The 3D flowers on it are also amazing  (if you have seen the cover of our new Annual book – the bouquet was made with this cartridge). Here are some flowers that I cut and assembled. They were quick and easy. I added some sponging to the edges for effect and on the one flower you can see more Shimmer pen… I told ya- amazing!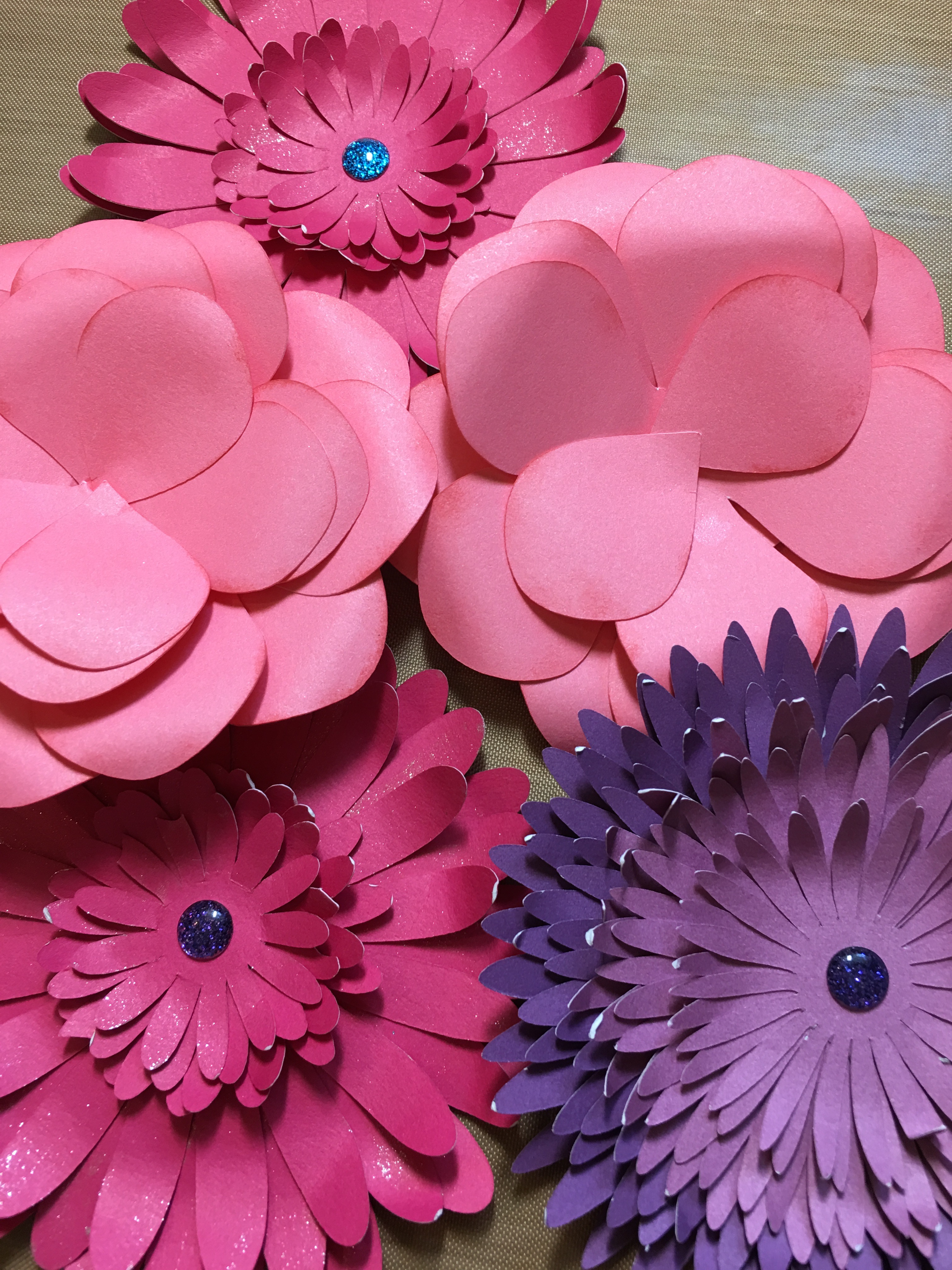 Shimmer Pen magic up close… I just had too… it is likely the best thing in the new book and I cannot wait to show off some techniques with it!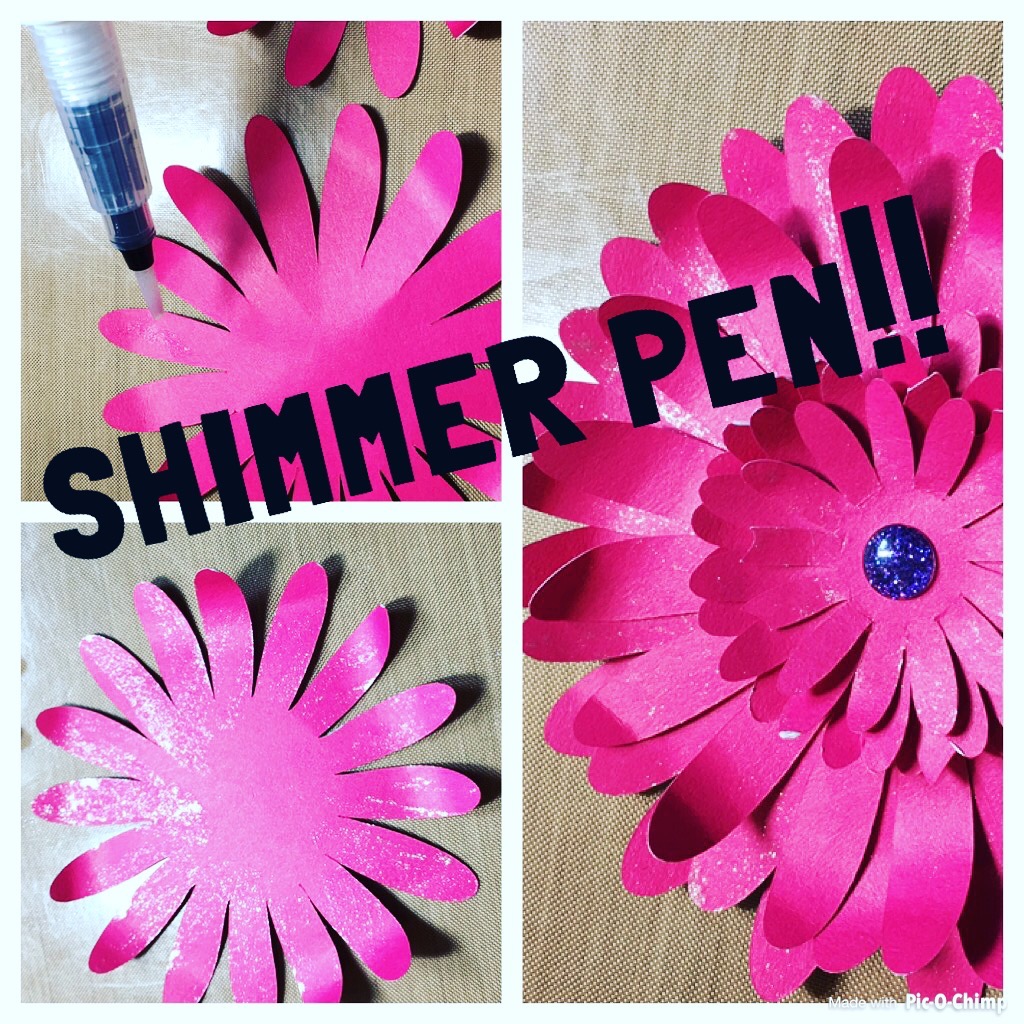 Now here is a sneak peek for you card ladies. How cute is this bicycle and basic! This image is on the flower market cartridge AND the stamped sentiment is from the one (of three) stamp sets that come with the cartridge (as well you will receive a full pack of cardstock to use in making all your pretty projects). Other items used on the bike are Whimsy fundamentals and Sea Glass Glitter paper.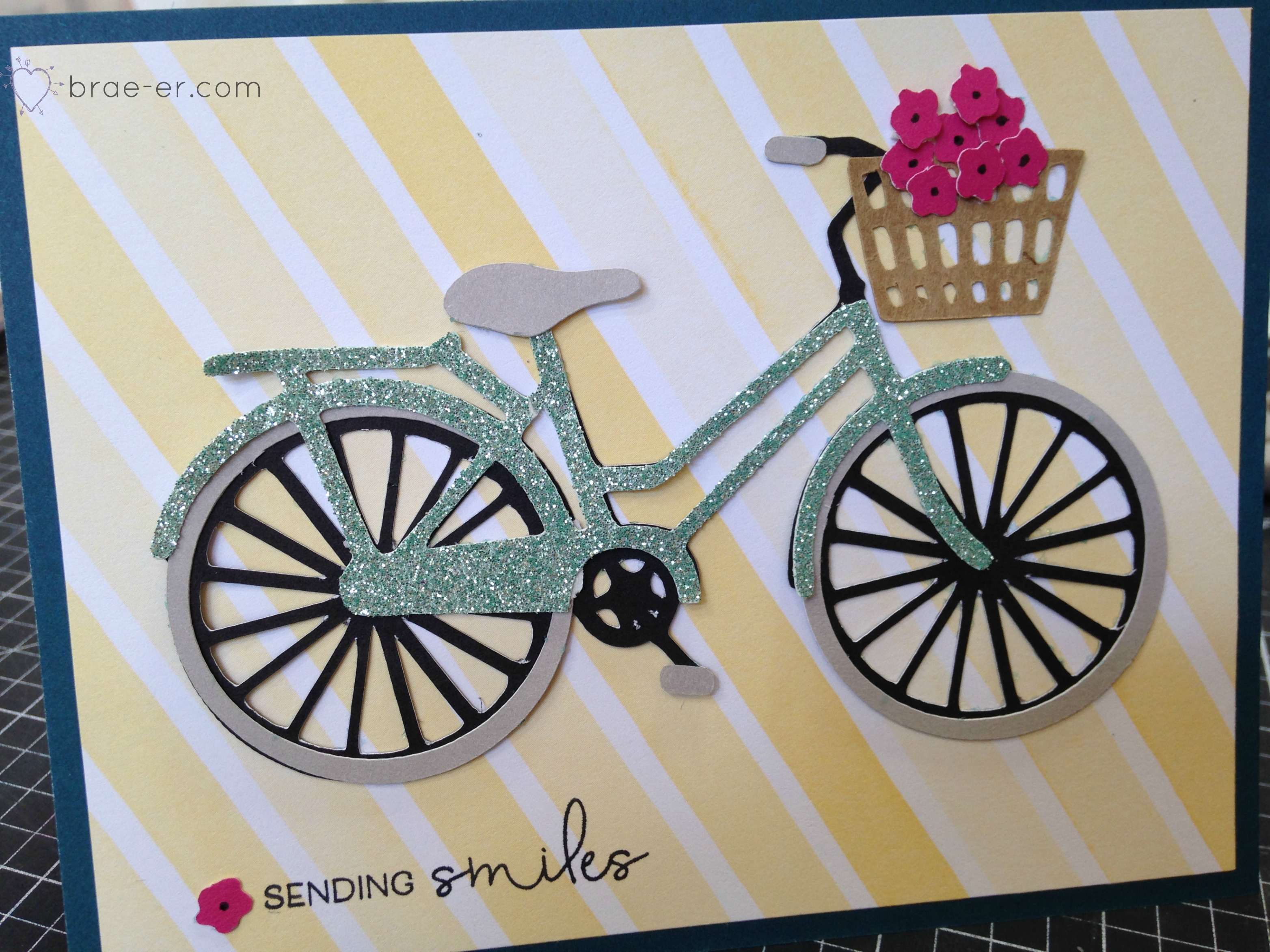 So- have you fallen in love yet??
I sure have! You can get all this great stuff on your own Flower Market cartridge by visiting my SHOP. 
Until we craft again, The Brae-er