There is nothing more precious and magical then your babies first year. They are so cute and squishy at the beginning and by the end of that year they are walking and say a few words and have developed into little… humans! It is crazy AND it all goes by in a blink of an eye! Seriously- a blink! That is why you need to document those memories- preserve them or you will regret it – and those cute, squishy babies will make you regret it! I promise you. Don't believe me. Then ask my youngest sister who STILL TO THIS DAY brings up her lack of a baby album to my poor mother.
So, to prevent this future calamity you have to sign up for my 'Babies First Year' album workshop. This is the only thing that will save you. No joke!
In this workshop you will create 12 single layouts. Each page will document a month in your sweet babies first year. Add a few photos, write a cute story about that time they peed in Daddy's mouth…. you know the drill.
(And if you are wondering, yes, my son did that.)
Here are some photos that show the BLUE Version of this workshop. There is also a PINK version and I encourage you to pick the one that best works for you.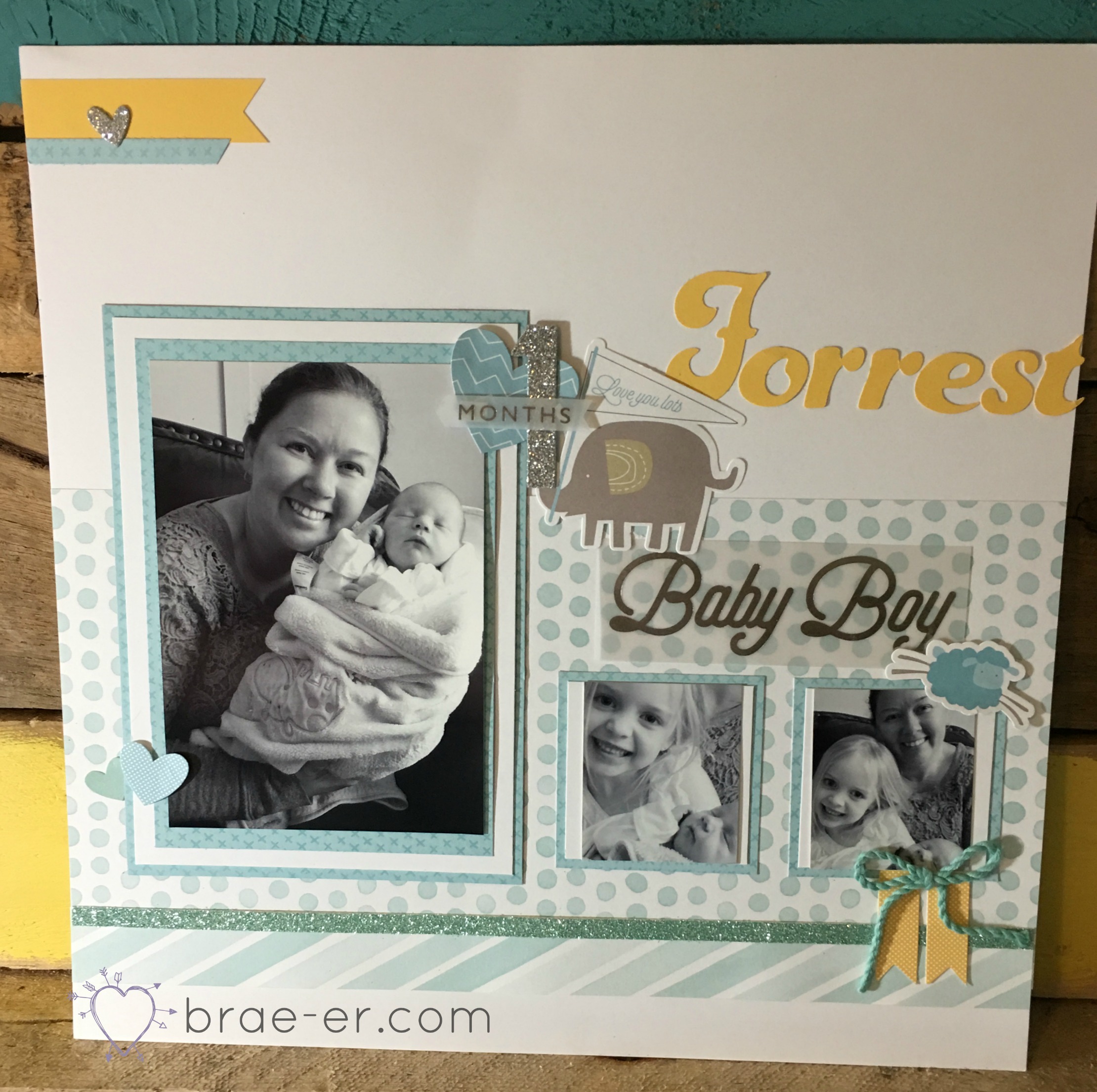 My nephew will luck out and get this for Christmas. He is the youngest and I never did a full album for his older brother's SO I am actually setting him up to have the BETTER book – ha!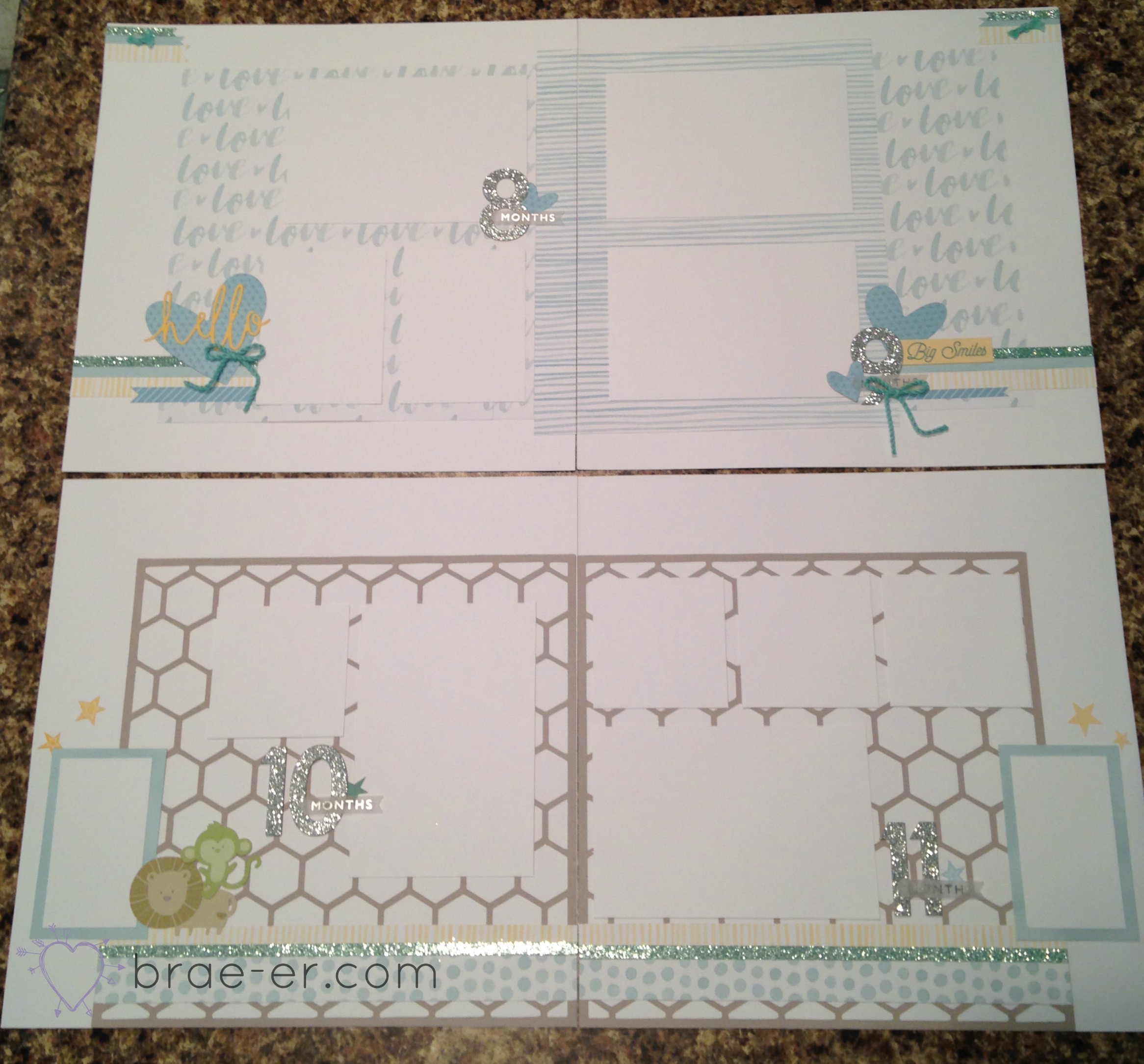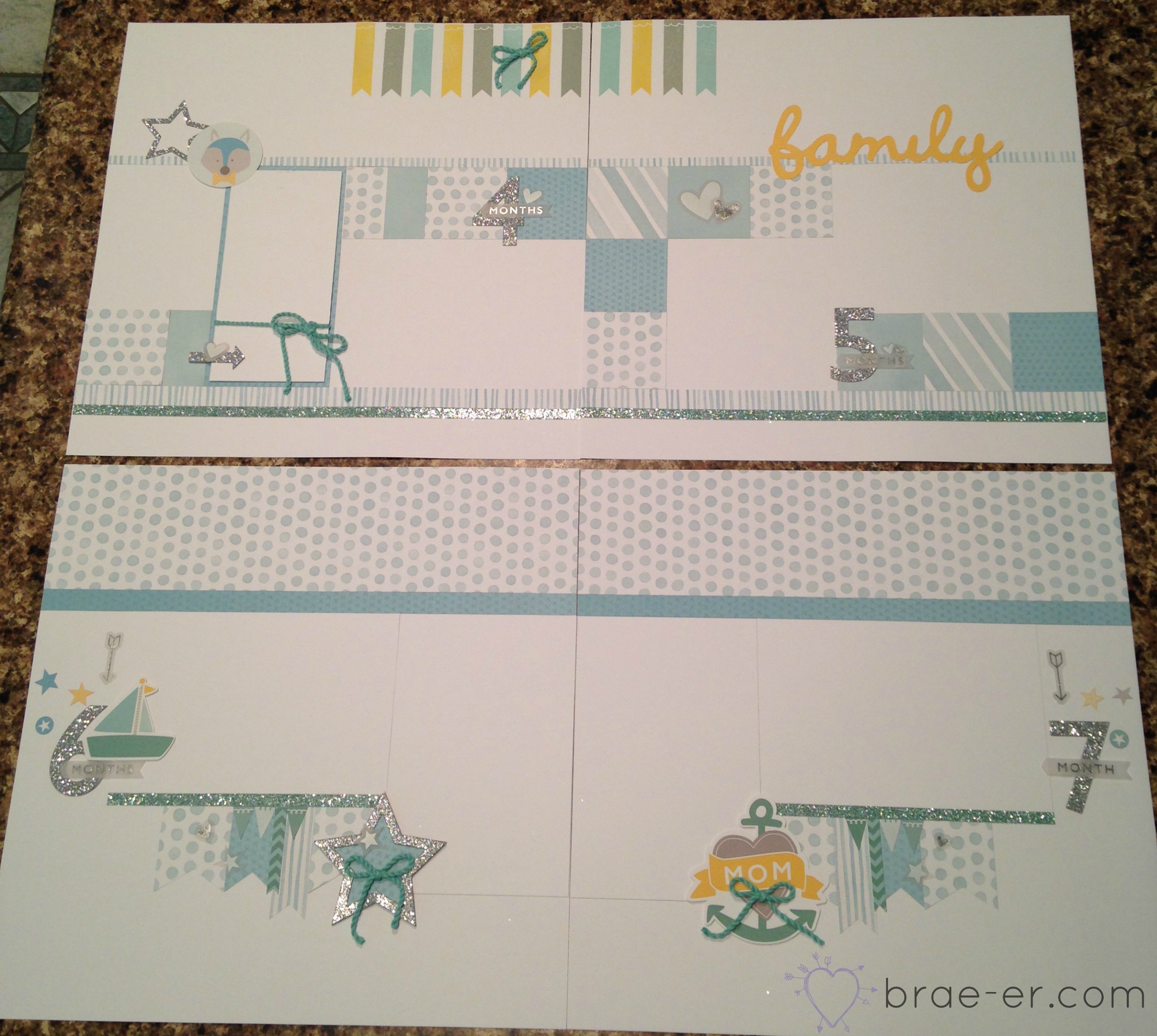 This workshop will be available online and in my home.
In home workshop is October 23 from 1-4 in the afternoon. Bring you adhesive, order your product (at least two weeks ahead of time) and feel free to bring your baby too!
Online workshop is FREE to those who purchase the materials though my SHOP .
Workshop includes:
Whimsy Fundamental Paper Pack
Whimsy Fundamental Complements (either Baby Boy or Baby Girl)
Seaglass glitter paper
White Daisy Cardstock
Capture This Stamp Set
Canary and Whisper Cardstock
PS. If you are a GREAT friend or grandparent or anyone who has a baby in their life- this makes a WONDERFUL gift for a new parent.
Until we craft again, The Brae-er