For many, it is that time of year again- Back to school! Not for us here in the 'Great White North' though. A few more weeks of beautiful summer vacation before September and school arrives! To prepare for the school year and those great back to school pictures, we bring you the August Stamp of the Month, 'School Year'.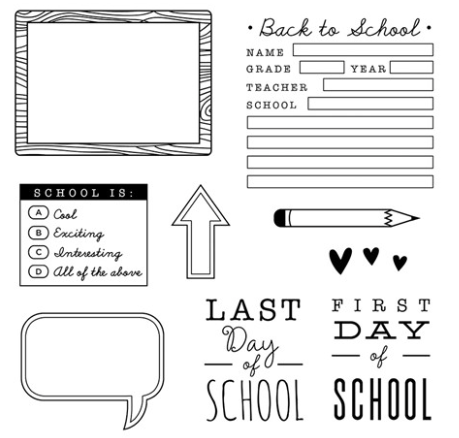 I love how this stamp set is not only great for the back to school photos BUT also for the last day of school photos that have become so popular! I got busy with this set and created a simple one page layout using my kids photos from last school year and some of our new product from the Annual Idea book.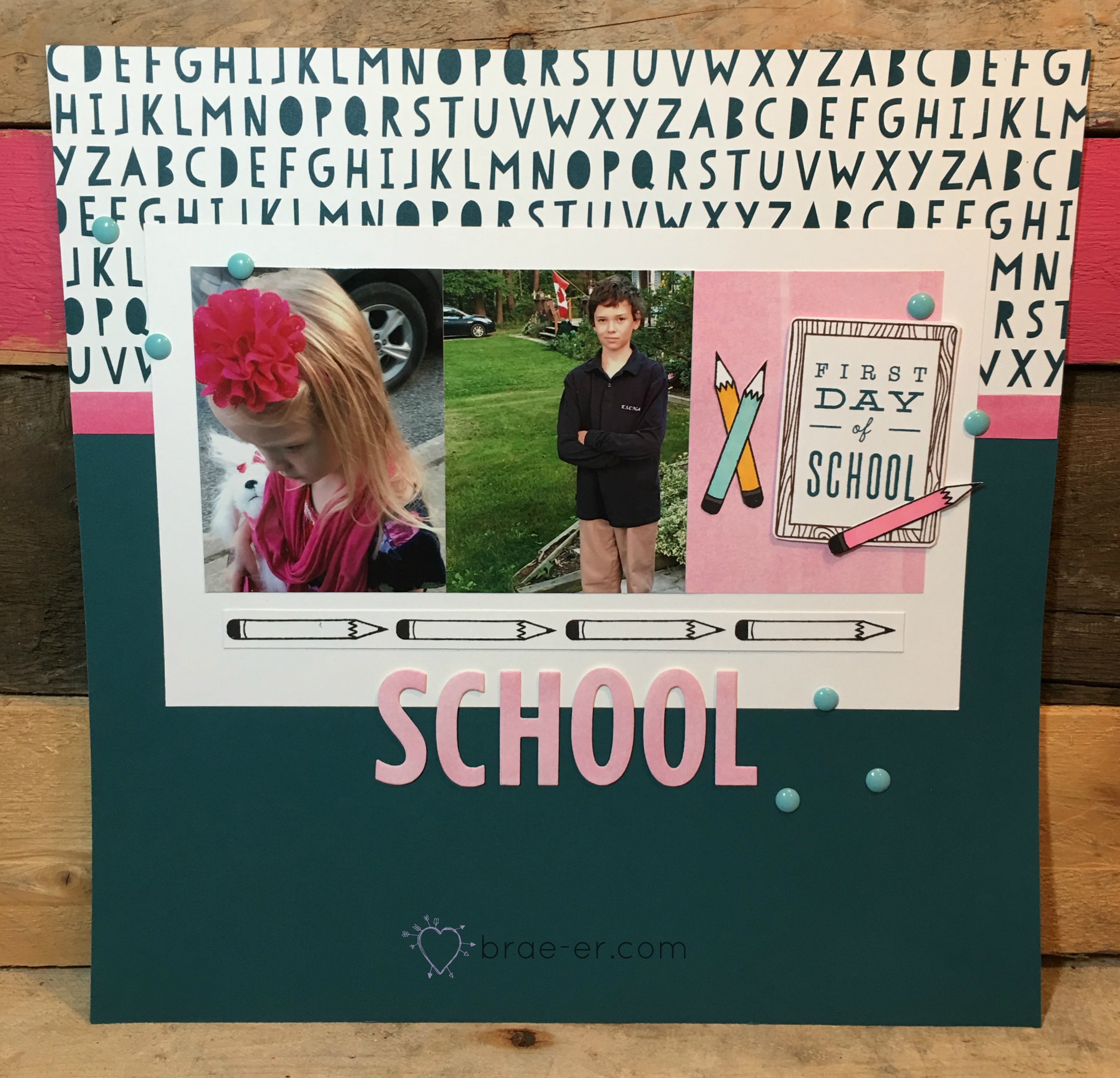 Featured Product: Adventure Fundamentals, School Year Stamp of the Month, Enchantment Fundamentals, Block Alphabet Thin Cuts.
The pattern used for this layout is from the Make It From Your Heart- Volume 3.
Don't you just love that my photogenic youngest is the pouting child and the teen is actually smiling! Share your favourite back to school photos in the comments below!
Until we craft again, The Brae-er