Welcome to the Brae-er's team blog hop! We decided to team up this month to offer you a blog hop featuring Valentine's Day and all things LOVE! Check out my creation below and then follow the link below to visit the next blog.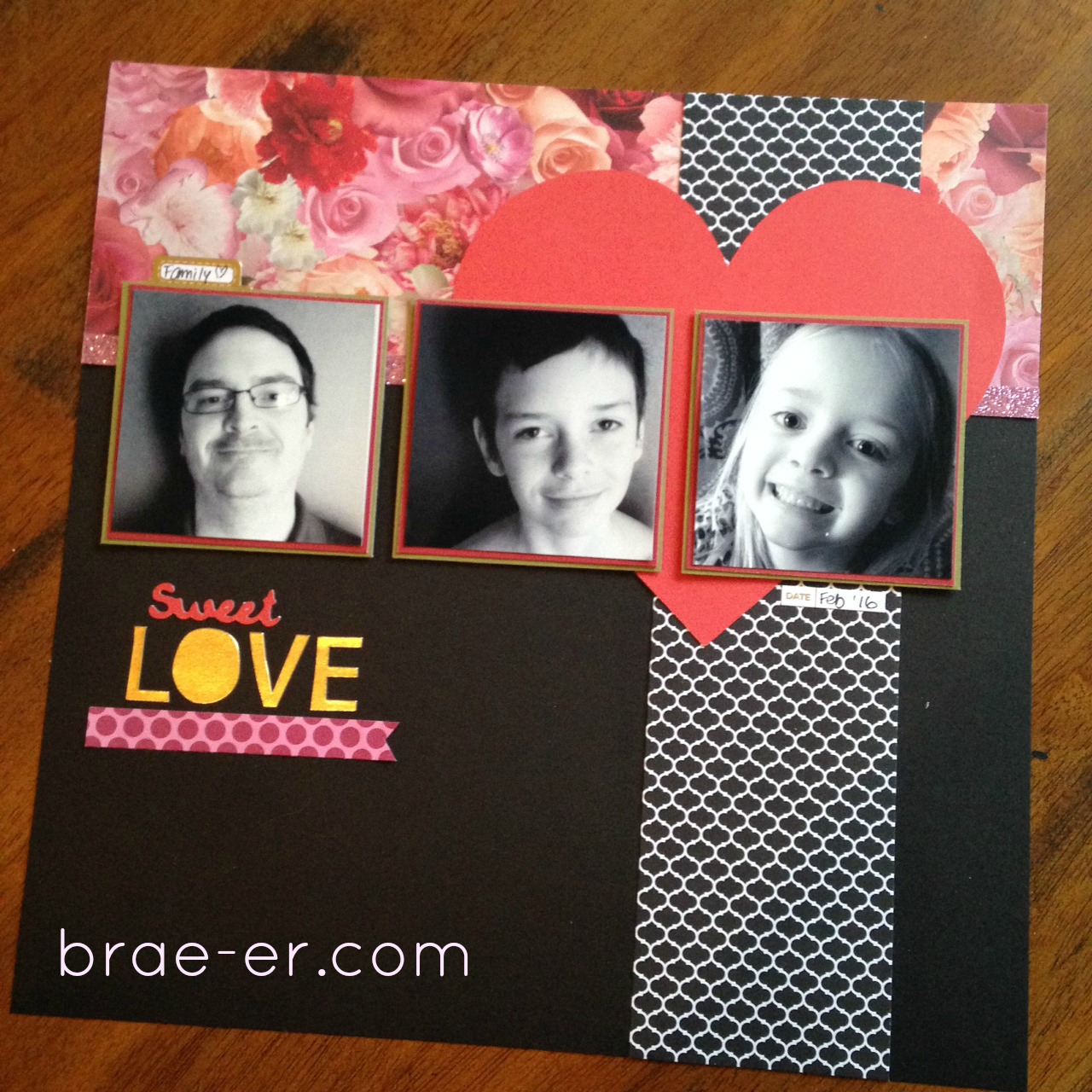 My layout was created using the February sketch by Creative Scrapbooker Magazine. I used the CTMH La Vie en Rose paper. Black and white photos complement this perfectly and I added a touch of coloured cardstock and some gold letter stickers ( I LOVE LOVE LOVE these letter stickers- check out our fundamental sticker line!)
Now hop on over to Michelle's blog here.
If you get lost along the way you can find the full list below:
Brae Montgomery brae-er.com
Michelle Stewart http://mycreationswithmichelle.blogspot.ca/2016/02/brae-ers-team-blog-hop-valentines-day.html
Sheri Ballantyne   http://sherisays-justscrapit.blogspot.com/2016/02/hearts-arrows-candy-and-love-notes-team.html
Michelle Hughes http://therighthugh.blogspot.ca/2016/02/blog-hop-valentines.html
Darcel Kirvan http://singingbutterflyadornments.blogspot.com/2016/02/simple-valentines-day-cards.html
Heather Steeves http://paperplayroom.blogspot.ca/2016/02/february-team-brae-er-blog-hop.html
Rosalynd Kelly    http://goo.gl/lHB6YX
Nicky Scott http://wp.me/p51mrp-11N
Carol Taggio http://craftycarol55.blogspot.com/2016/02/february-team-bra-er-valentines-theme.html
Until we craft again, The Brae-er