Welcome to the Cross Canada Blog Hop. In this blog hop you 'hop' across Canada as you visit CTMH consultant blogger's! This month we are featuring whatever current product inspired us the most!
For my project I chose to focus on the Live Beautifully paper. I wanted to work with some heritage photos and one of the stories from my Grandmother's life. This one was about her second daughter, who she gave up for adoption. It is a pretty amazing story and one that I would have loved to ask more questions about- sadly, she told her daughter's about this little girl just before she passed away and we never had the time to ask anything. What I do know is that my Grandmother was much more complex than I had imagined and my imagination can fill in the rest!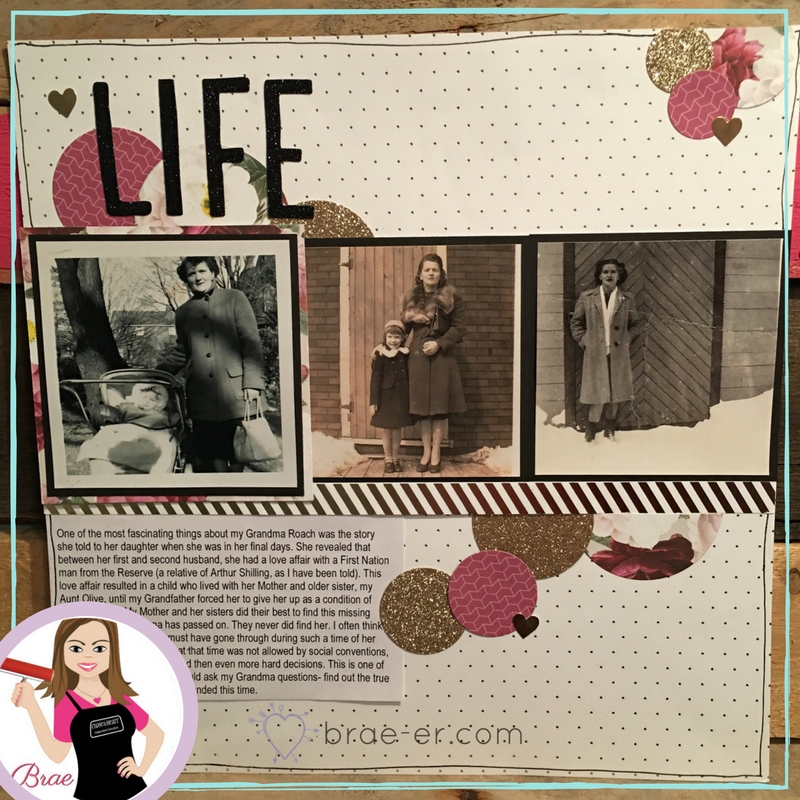 This project featured:
Live Beautifully Paper pack (only available during the month of May)
Gold glitter paper
Black cardstock
Now hop on over to Brandy's blog!
Until we craft again, The Brae-er