Welcome to 2017 and a new year of fun new products and new blog hops to feature them! My team has prepared some projects using Sugar Rush, one of our new seasonal paper packs. I hope you enjoy seeing all the projects we have designed for you. Be sure to follow the link on my blog (below) to visit the next blog and project. If you get lost along the way then you will find the full list of participants at the bottom of this post.
For my Sugar Rush project I created a Z Fold Card. I have been seeing this ALL over pinterest and I had it on my list to tackle one. It was super easy and so much fun! I paired the paper with Seaglass cardstock and used the coordinating Sugar Rush stamp set with Thin Cuts to create my donut (so cute!). I also added some Sugar dots and white shimmer trim.
Here is my card fully open.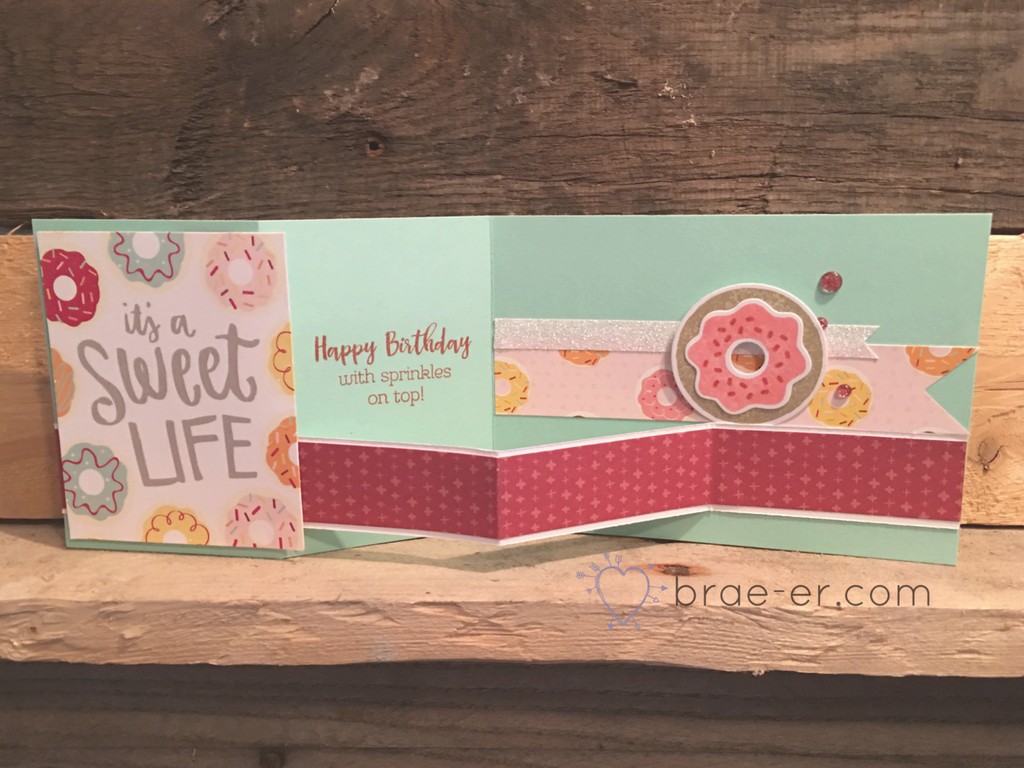 Here is the card closed.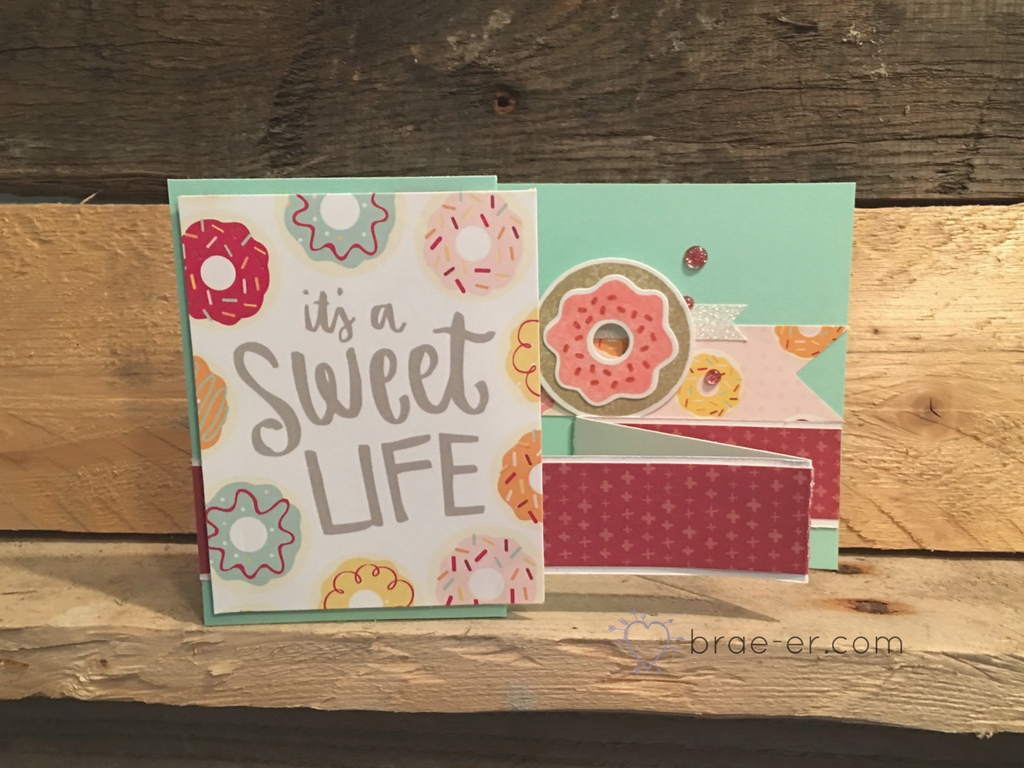 Now hop on over to Sheena's Blog HERE
Until we craft again, The Brae-er