You know how sometimes life just wants to get in the way of all the good stuff?
I am glad to share that not only did I finally get some time for some new creations but life is starting to calm down a tad (being a Mom and full time Special Education teacher can really lead to some crazy times LOL). I had my weekend retreat a few weekends ago and got some of my scrapbooking done AND some workshop planning done! GO ME!
Here are two of those creations:
Christmas Cards 2010.
I love all the great photos I receive with my Christmas cards every year. I hold onto them so that I can work them into my albums and see how my friends and family grow and change year to year. As you can see from the year- I was a wee bit behind on this task! I love how this turned out though! My tree is made from zip strips and paper scraps from the City Sidewalks Paper pack. I added in some Kraft paper and Gold Shimmer trim with some circuit cuts and thin cuts (the Christmas word is from our seasonal thin cuts). I LOVE how it all came together!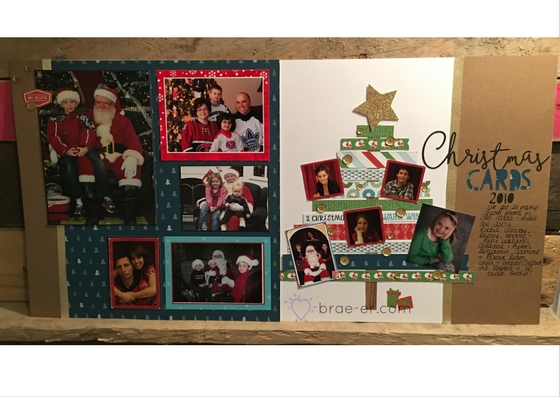 Silly Faces.
This one page layout is simple but mixes up some of our Fundamental paper patterns to highlight my silly kid (this should have been her first day of school photo but she would not give me a proper smile). I added some gold embellishments and another thin cut word- 'hello'. This layout came together very quickly!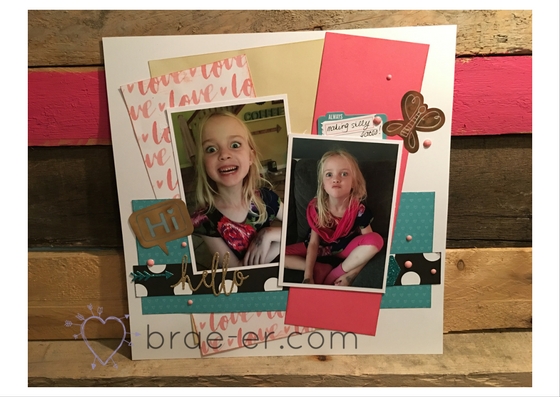 I have more to share so be sure to come back soon!
Until we craft again, The Brae-er