Welcome back to Day 12 of the Spring/Summer CTMH Idea book reveal! We are only a few days away from the end and the big announcement…  the winner of the  HOSTESS REWARDS! If you have not had a chance to place your order then be sure to visit my SHOP – all orders qualify for one ticket in the draw, a second order gets a second ticket and so on!
Also- if you have not yet- please subscribe to my website! I have so much more planned for the coming weeks and would hate for you to miss any of it!
Now for today's reveal.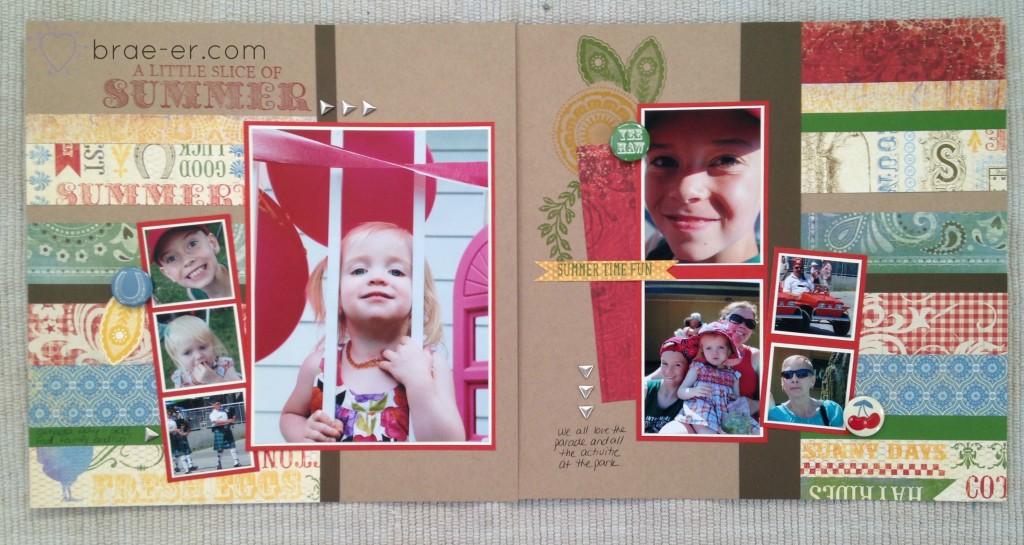 This is Jubilee- bright, playful, sunny and summery (and as I write this and look out my window at yet another foot of snow after a big snowfall I cannot wait to feel sunny and summery!).
This layout is from another workshop on the go kit.  I love how it all came together and how the colours worked perfectly to scrapbook my Canada Day memories from last summer! It also made me wish we had made it out to the fall fair.
What would you scrapbook with this fun paper?
Products used: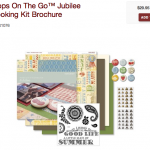 Until we craft again, The Brae-er