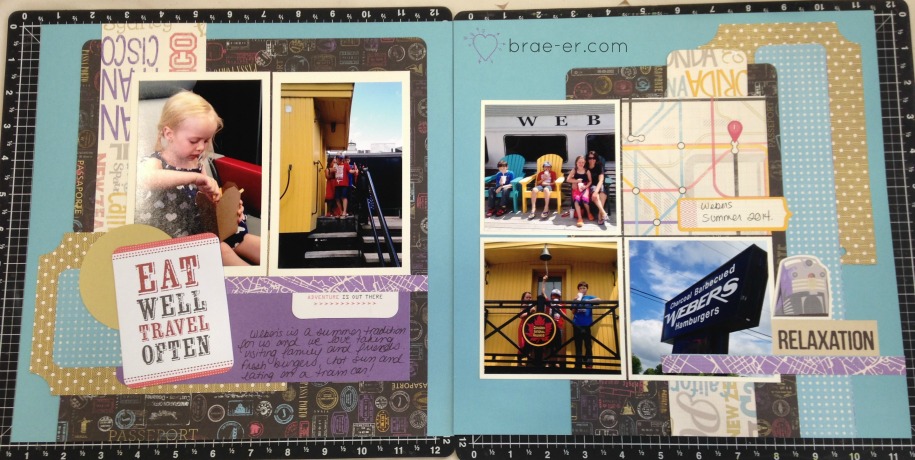 Wanderful summer memories… now that spring has arrived I look forward to all the fun things that we do over the summer months. This layout highlights one of them- a trip to Webers for lunch or dinner.
If you ever find yourself driving through Ontario and up Hwy 11 to our beautiful Muskoka region then you will pass right by Webers. I recommend you stop. The lines are long but the burgers are fresh and worth the wait.  Better still is the whole experience of eating on a train! Just pick your car, have a seat and enjoy the food and your family.  My kids love going here for just this reason- and checking out the other train cars on site.
What summer memories are you looking forward to making with your family? Do you have places you visit every summer?
Until we craft again, The Brae-er