Keeping with the post from yesterday I wanted to post another layout – this time using Jubilee paper and complements- that is simple and easy!  This one was inspired by some of the artwork released by Close to my Heart for the Jubilee paper and accessories- I adjusted a few things to fit my photos and papers.
My layout uses the following items:
Make it from Your Heart Volume 2, pattern 10
Jubilee paper
Jubilee Complements
Jubilee Assortment
Bakers twine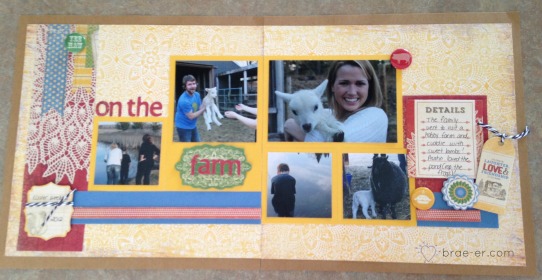 This paper is fun (and like all our papers it is versatile)- it worked perfectly for pictures I took a few springs ago when we visited a farm over the Easter weekend!
Until we craft again, The Brae-er