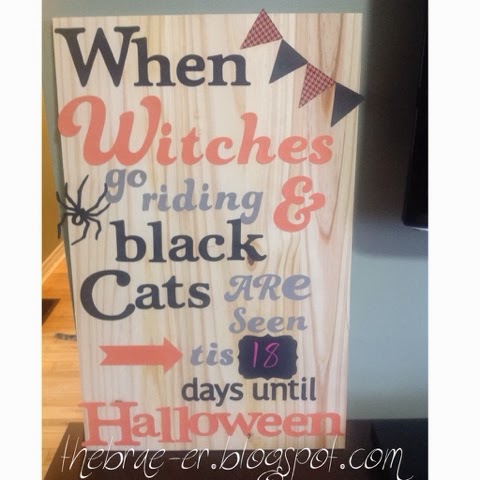 Despite a very busy Thanksgiving weekend, I have managed to sneak in some crafting time! Both of these projects have been on my mental 'to do' list for quite some time and I am so pleased they are complete!
My subway poster sign was inspired by one I saw on Pinterest- the best part is it cost me about $10 to make my own! All of the paper was from the Spellbound paper that was on my website a few days ago- it was about $2.75 in the while supplies last section (it is not there now but there is lots of other great goodies- check it out here!)
The piece of wood I bought at home depot- it was a much longer piece that I had the staff cut for me into three equal pieces (2 more projects can be created later on now!). The images on my sign were all cut from the Cricut Art philosophy and the Cricut Artbooking cartridges -both can be purchased here.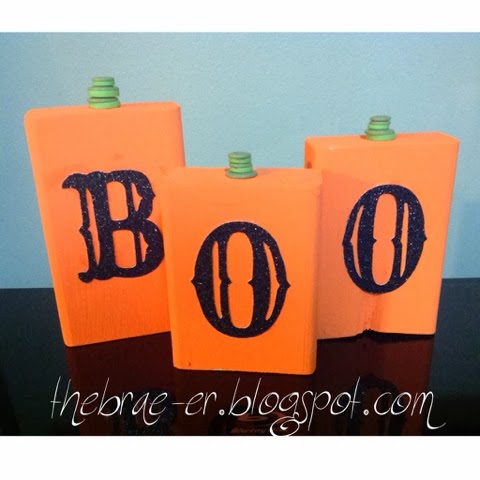 My 'BOO" decoration are just pieces of 2×4 I had in the house already- my sister cut them down (she wanted to create her own set) and her fee was leaving me three pieces. I painted them orange after giving them a quick sand. For my stems I stacked different green buttons- used glue dots to stick them together and liquid glass to stick them on my pumkins. The BOO is a title off the Cricut Artbooking that I just cut apart- I cut this out on some of our black glitter paper. The letters were also stuck on with liquid glass (for both projects).
I LOVE how our product can be used for such cute home decor items!
Until we craft again, The Brae-er