WELCOME!! To our NEW CTMH PRODUCT BLOG HOP! If you have come from Carol's blog then you are doing this right (LOL)… just keep following along and click on the link at the end of my post.
and who doesn't love new product… I am very excited to share my project with you.  I decided to focus on the NEW COLOURS we have (five in total) and our new My Designer creations CUPCAKE BOX!
Our new colours are thistle, flaxen, canary, pixie, and glacier.  In my project I focused on pixie, glacier and thistle (I love this colour combination!).  You can see them in my cupcake box below: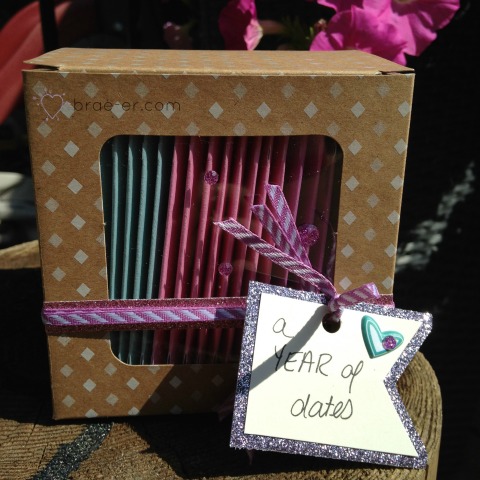 So – what is a year of dates? Well this is going to be a Christmas gift for my hubby.  In the box I have created a series of small cards (two for each month) and in each card is a date for the two of us. Some dates are stay at home things and some are spend a day or an evening out.  I tried to really mix it up and include things we both like.  Here are some of my ideas:
ice cream sundaes at home
picnic at the park
ice skating
sledding
movies (at home or at the theatre)
apple picking
go to a ball game
go to a hockey game
have a board game evening…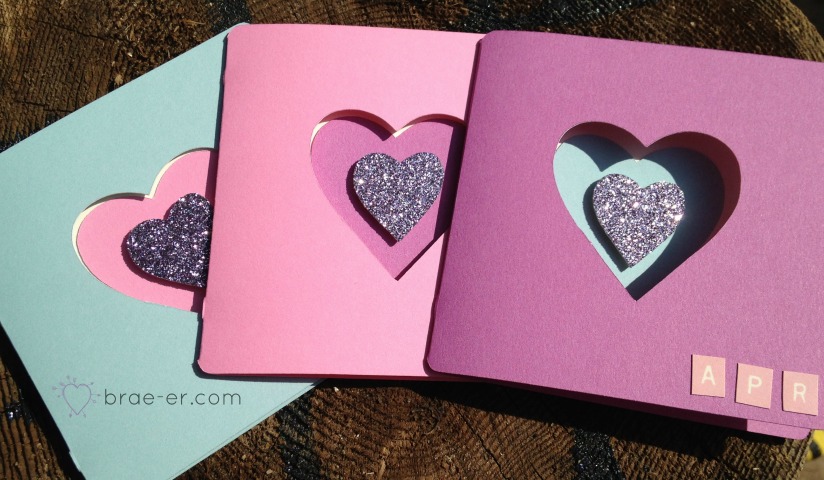 I created my cards to follow through on the colour palette I shared above. I cut all these cards using the CTMH cricut artiste cartridge.  I cut the matching hearts in glitter paper using the same cartridge.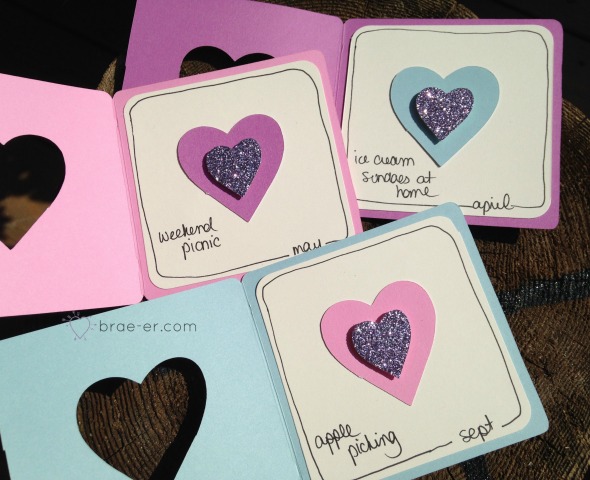 The inside of the card is similar for them all- some simple line detail around the inside piece to frame it up (hand drawn) and then the month and date activity.
NOW hop on over to Wendy's blog to see what she has to show you!
Until we craft again, The Brae-er