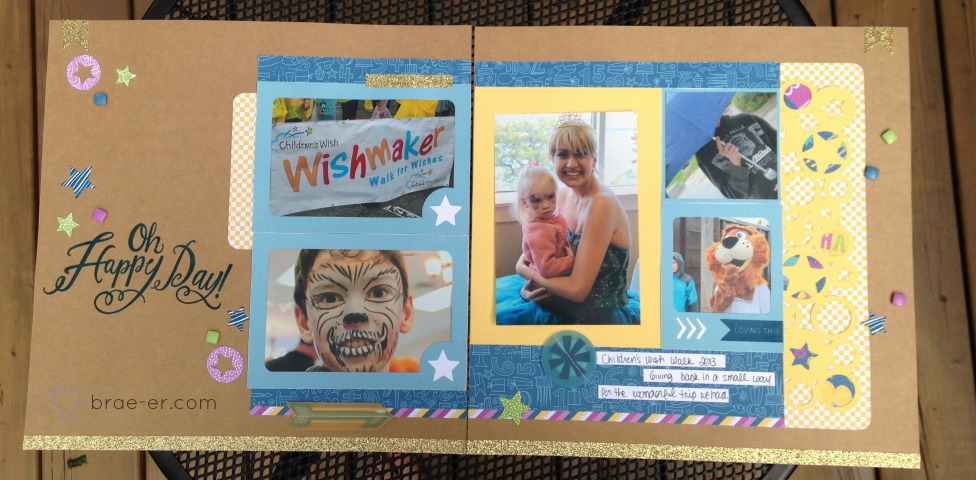 Confetti Wishes is a bright, colourful and beautiful paper just bursting with life!  This layout comes from the Workshop on the Go for this paper- it is the layout that my club ladies will be creating when we do this kit.
Have you ever tried our Workshop on the Go kits? They changed slightly in this new book – now they all feature cuts using our cricut cartridges (although they also show you how you can create the layout not using the cartridges).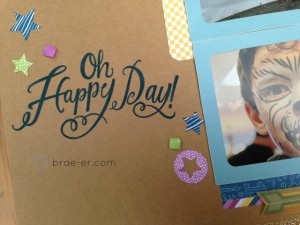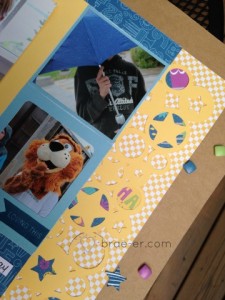 Of course these papers are perfect for birthday photos they are also useful for a lot of other memories- I used mine for the Wishmaker walk photos from last fall. We do this every year as a family as a way to give back for the wonderful wish trip that my son had when he was four (they do an AMAZING job of their trips!).
Until we craft again, The Brae-er