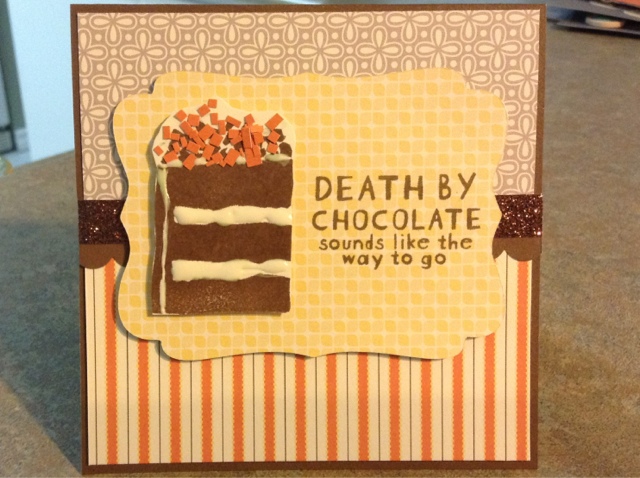 Okay I BADLY need the rest of my new product to arrive tomorrow morning!! I have been having lots of fun with card stock and our new Babycakes paper but will soon be out!!
Today is National Chocolate Day and I could not pass up the opportunity to create a card with our August stamp of the month- it was perfect!! Of course I used the Babycakes paper, some bronze shimmer trim and one of the diecuts from the Artbooking set. Finished my cake off with liquid appliqué for frosting and orange paper for sprinkles.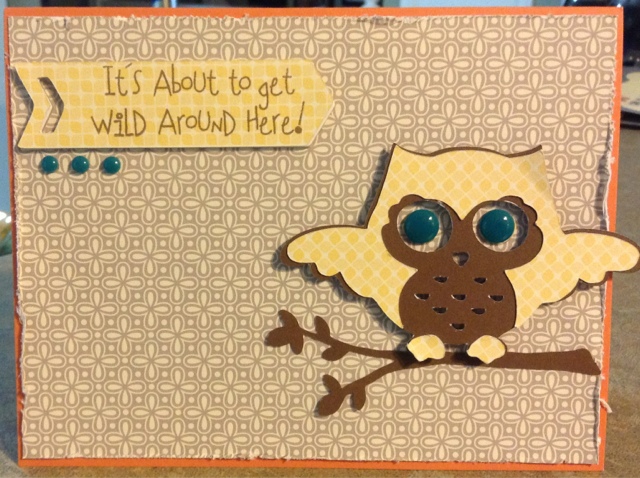 This sweet card was made with the same paper and out Artbooking cartridge – the owl, branch and arrow all came from there. I added some of our new aqua dots for a pop of colour!
To order any of this product contact me or shop online at http://braemontgomery.ctmh.com
Until we craft again, The Brae-er