Welcome to a new year and a NEW SEASONAL EXPRESSIONS BOOK!!
If you are coming to me on our blog hop via Dominique's blog then you are on the right path.
Today our blog hop will feature some of our favourite items from the new seasonal book. Unfortunately, I don't have a favourite…
because I love it all!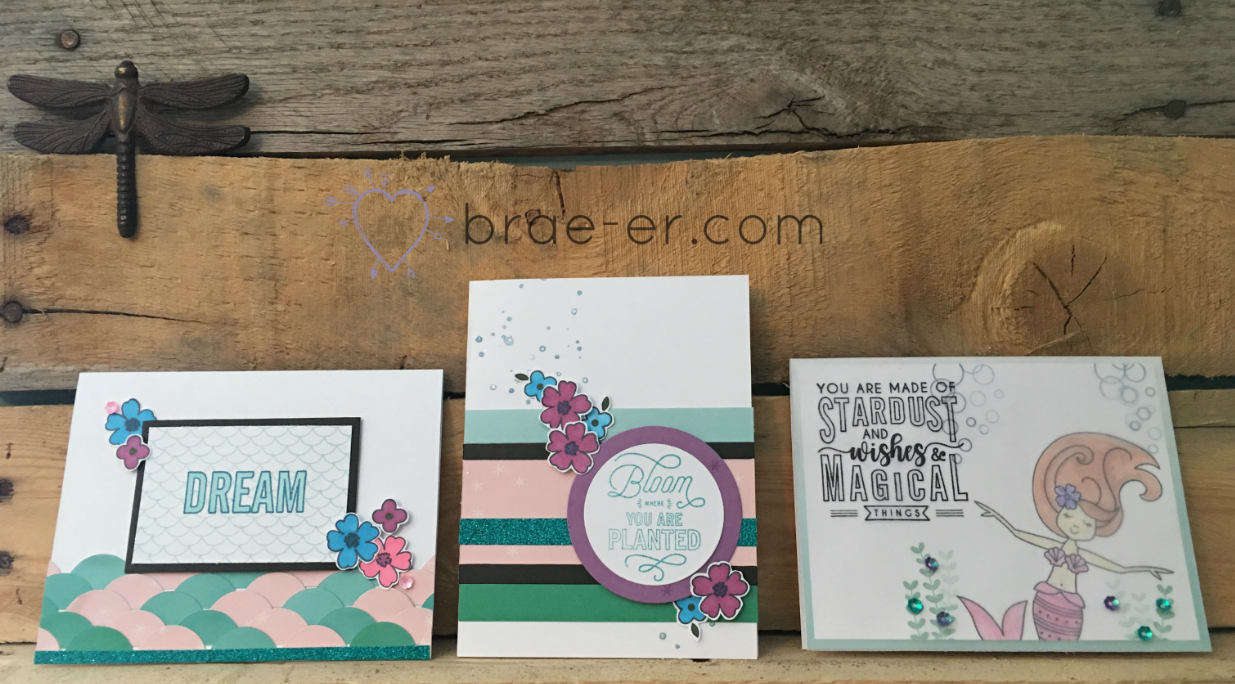 For this blog hop I focused on the Make Waves paper. I also used the Make Waves sequins and gems (the sequins are little flowers- so cute!!), the teal shimmer trim, vellum and the Make Waves Scrapbooking Stamp set.  I love this dreamy little card set!
Below is a look at each card.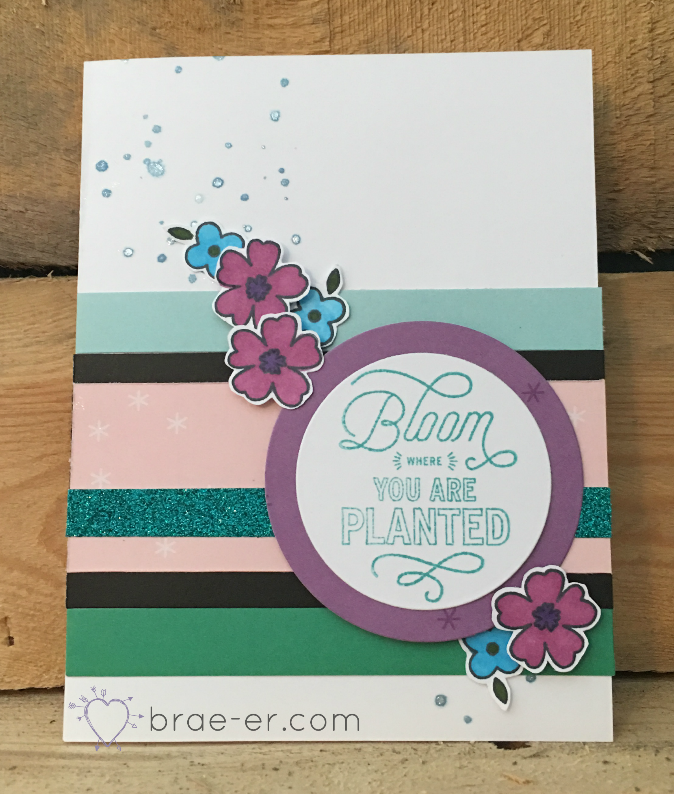 For my 'Bloom' card I created a shimmery paint splash by mixing shimmer pen with some reinker and then splashing it across my card base. Make sure to use a clean paint brush to splash!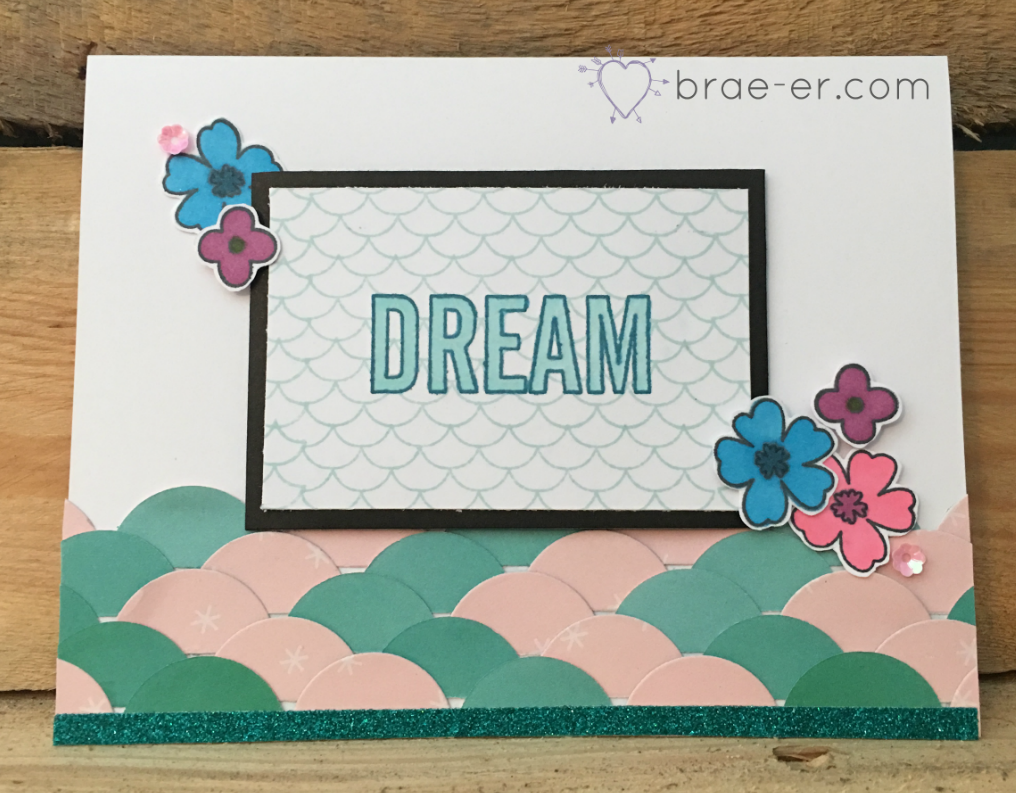 Our seasonal expressions idea book is not just for shopping – have you seen the artwork tips located throughout? This 'Dream' card using the mermaid tail effect featured on page 29 of the book- LOVE it for cards and it is also great on scrapbook pages.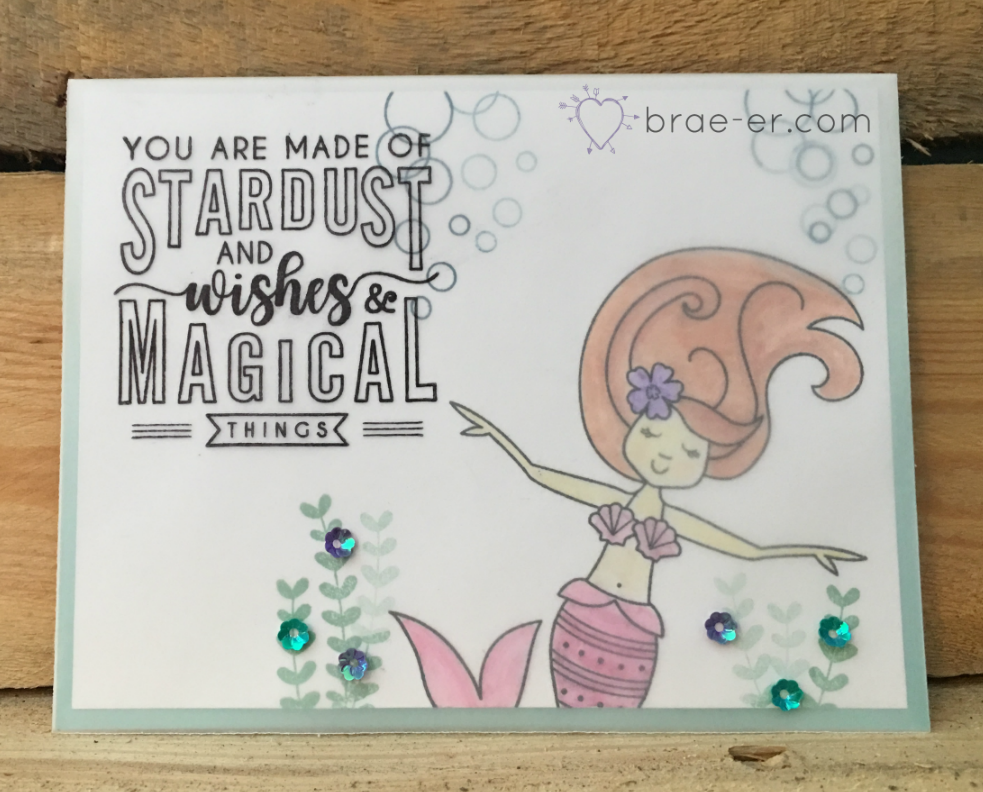 This card is my favourite of the three. I love the Mermaid that is a stamp in the Make Waves scrapbooking stamp set. For this card I stamped two layers. The mermaid, seaweed and bubbles are stamped on cardstock and located underneath the vellum. On the vellum I stamped my sentiment. This added a softer feel which was perfect for the illusion of being underwater.
If you wish to purchase any of these items you will find them on my SHOP or you can contact your CTMH consultant.
Until we craft again, The Brae-er