Welcome to our Little Dreamer blog hop!
This blog hop features some amazing and talented women from my team, The Brae-er's! I am so proud of the artwork they design to share with you – just wait until you see it all!
If this is the first time on a blog hop you just simply read on, enjoy my art and maybe share some love in the comments. Then you click on the link below and it will take you to the next blog- and so on and so on. Easy and fun! Best part- you can see all the different projects you can create with the Little Dreamer Paper pack!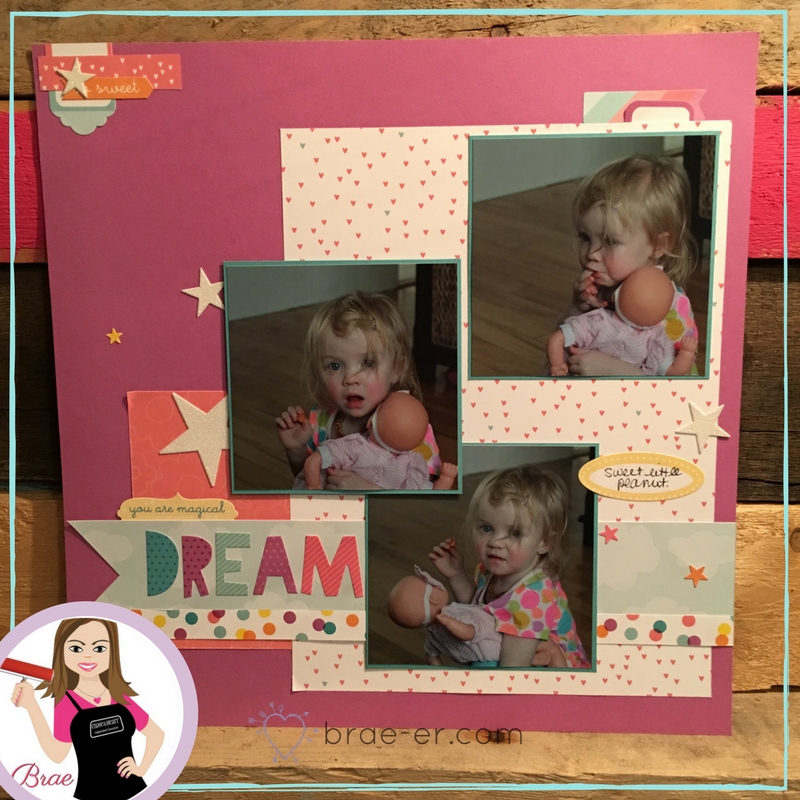 'Dream' Layout features:
Little Dreamer Paper pack
Little Dreamer Complements
Adorable baby (she was so darn cute!)
This paper is SUPER cute and goes with so much!!!
Hop on over to Emily's blog to see what she has prepared to share! 
Remember- all of these items (and more) are available on my SHOP! 
Until we craft again, The Brae-er