Well I wish we were going on a Safari, but we did do the Canadian version of one! A few summers ago we visited African Lion Safari- a favourite tourist destination of our's. You get to drive through very large areas where animals are living in a much more humane setting- no small cages or enclosures here. Of course, you keep your windows up and hope for the best when you drive through the monkey area but it is a great way to see animals in a much more natural setting!
Because we visit African Lion Safari often I was having a hard time deciding how I was going to scrapbook this visit- how would I make it stand out form other trips? Well our Memo Fundamental paper had the answer when I saw the map (especially the piece with Africa on it)  – how perfect! In the end I used that paper as my launchpad and developed a layout that I am very happy with! Big on memories from that day.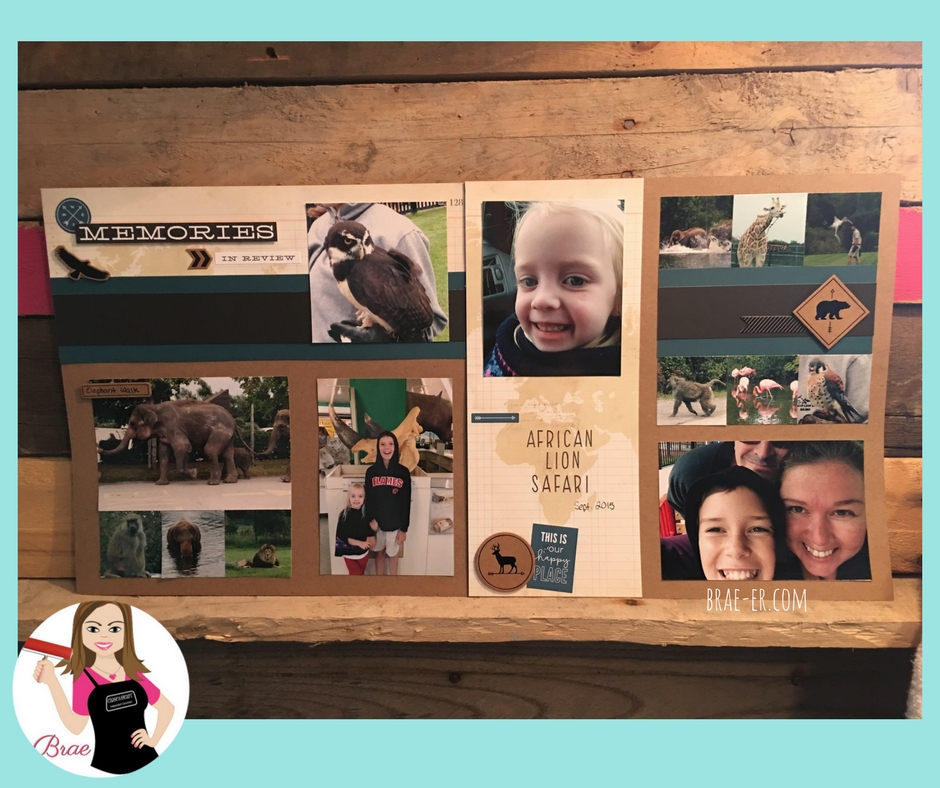 Items used: Memo Fundamentals, My Boy complements, Jennifer's Hand Stamp set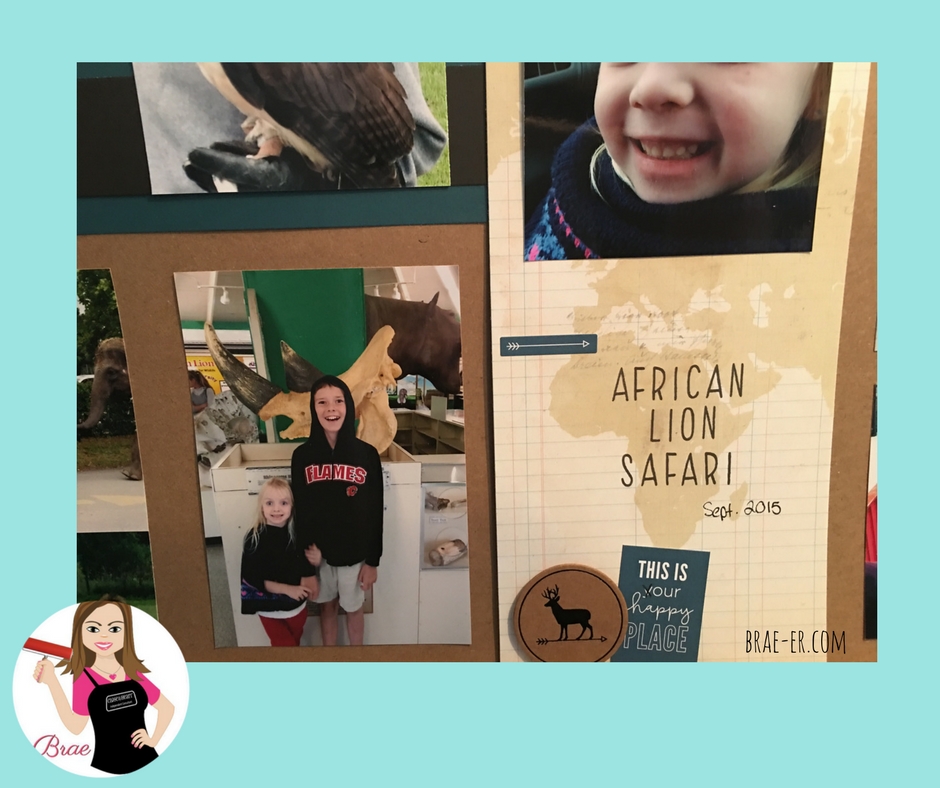 Have you tried our Memo Fundamental paper yet? I would love to see your creations- link them in the comments below!
Until we craft again, The Brae-er