For some the prospect of a single page layout can be scary. A bit of the unknown. Tonight (saturday) I want to help you embrace the single page layout and show it some love!
My first single page layout features my Grandma Kay and part of her family (she has not had all of her children at this point). I love the happy looks and comparing the kids in the picture to my Aunts now. To compliment the heritage photo I used the Memo fundamentals and pieces of the Rustic fundamentals. I then added some complements and ribbon with just a hint of colour. I have a bunch of family photos to finish scrapbooking and will continue this look for all of them.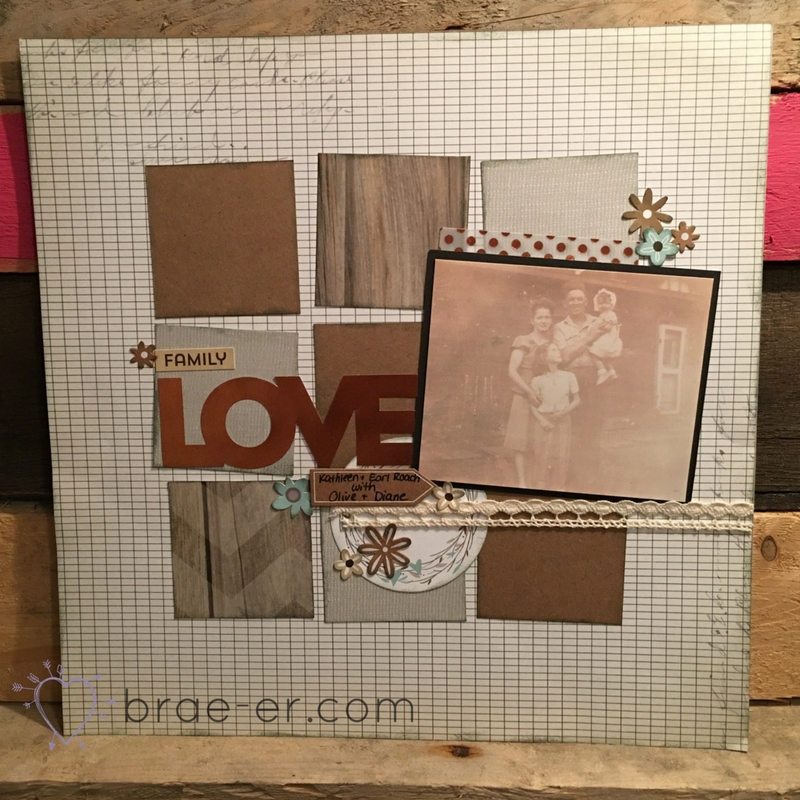 Here is my other single page layout. My owl-dorable daughter in an owl hat my sister gave her. She was being so silly this day. Our Swan Lake paper paired perfectly with out Rustic Fundamentals (the barn board chevron) to create this layout. I added some Swan Lake complements and some of the Blue gems to finish this off.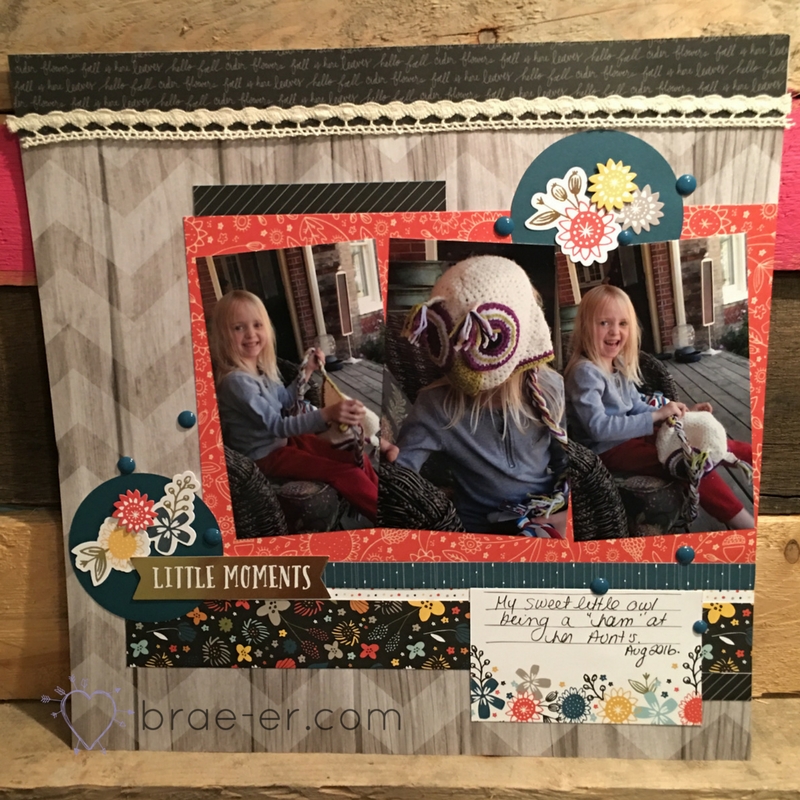 Now I know when I place these in my album they will not likely match the layout they sit beside BUT sometimes the little moments or the older moments are just not something that can be shared in a two-page spread. Often in these smaller moments though you will find the most precious smile and the most precious memories. Be sure to capture and include those in your albums!
Until we craft again, The Brae-er