Welcome to our February Blog Hop featuring Cardstock Creations. To purchase any of the items seen in our blog hop today, contact your local consultant to place an order (or if you do not have a consultant feel free to visit my SHOP in the top tabs).
We hope that you will take the time to leave comments on our posts, as we love to get feedback from our viewers….whether it was something that you really liked or some new technique that was used that you would like to learn how to do….by leaving us comments, we get to hear what you like, and what you want to see. Thank you… now on to our hop!
If you have just hopped onto my blog, you can start here as this is a circular hop. If you came from Krista's blog then you are in the right place!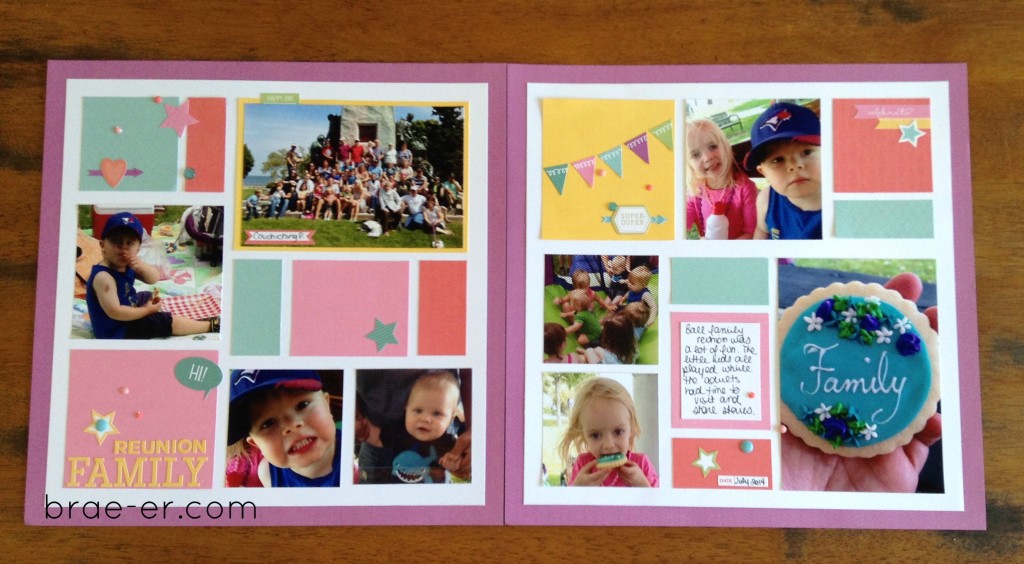 For my cardstock creation I used our fundamental cardstock (the whimsy palette). The layout came from our Reflections book (dig these out- there are so many great layout ideas in them!)  I them embellished my layout with fundamental stickers (again in the whimsy palette) and some of our fun enamel and glitter duo embellishments.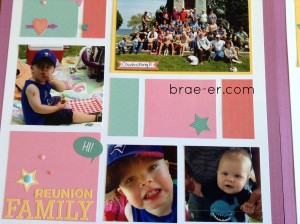 Now hop on over to Carol's blog here! I know she will have something amazing to share!
Until we craft again, The Brae-er