Welcome to another Brae-er Team blog hop! This month we are sharing art created using the CTMH featured paper packs Zoe and Nevermore (What is a featured paper pack you ask? Just as it sounds- it is a paper that CTMH recommends we feature in social media. These papers are timely and available so get them while you can!)
For my project I decided to take the Zoe paper (one that if you look back in my posts I have used a LOT in August and September) and do something unexpected with it.  I paired it with some of our White Pines Compliments and some teal shimmer trim (and a splash of Cranberry cardstock) and got the PERFECT Christmas layout!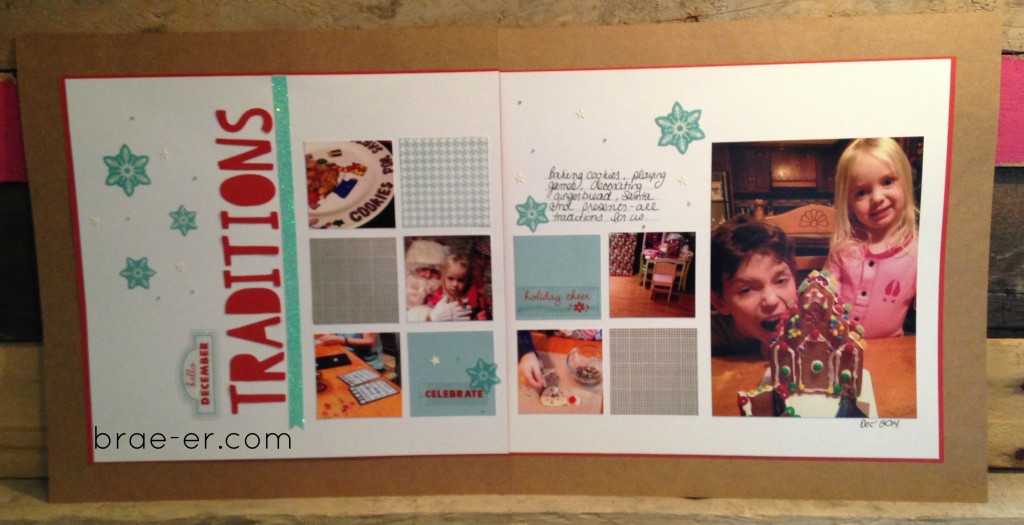 If you look closely you can see that the snowflakes and some of the other complements are a clear plastic- they add such a nice touch to the layout.  I also added in some sticker stars from the complements and a few bitty sparkles (cause you can never have too many sparkles!) My title was created using our new CTMH cricut Artisty.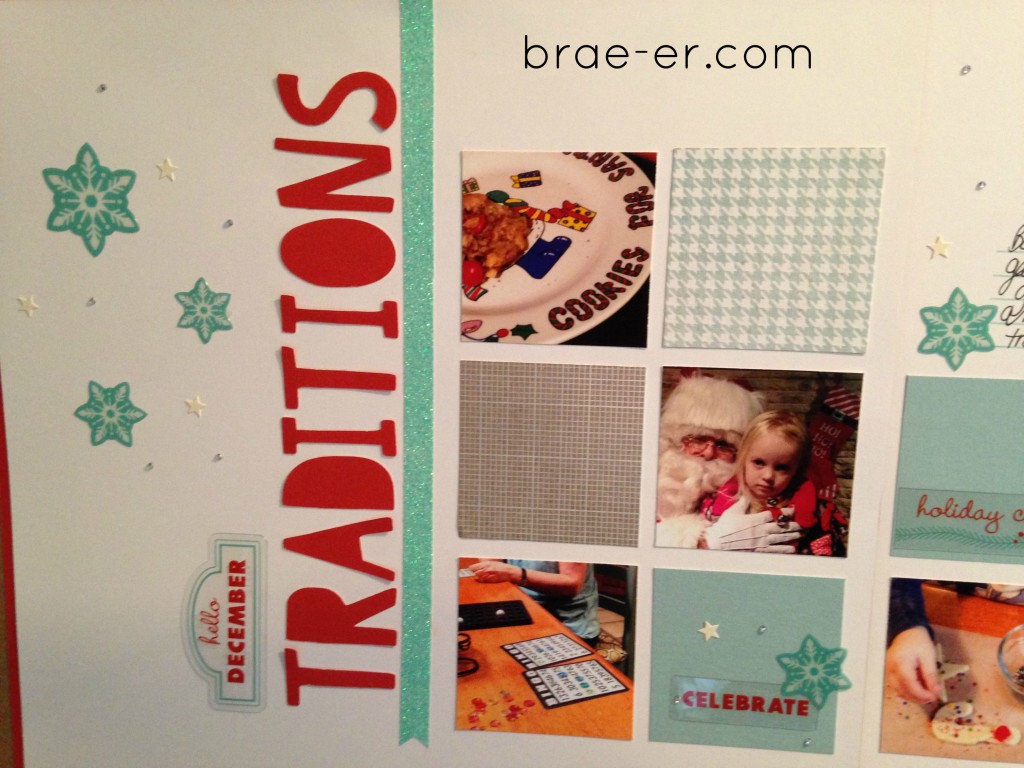 Now hop on over to Christine's blog to see what she is sharing! If you get lost along the way the full list of participating blogs is below.
1. Brae Montgomery brae-er.com
2. Chris Robertson http://chriscreativelife.blogspot.com/2015/09/september-brae-er-team-blog-hop.html
3. Michelle Stewart www.mycreationswithmichelle.blogspot.ca
4. Nicky Scott www.timelesscottage.ca
5.jessica Hill www.createbythelake.blogspot.ca
6. Krista Ritskes http://simplycreating.ca/blog
7.Carol Taggio- http://craftycarol55.blogspot.com/2015/09/september-team-blog-hop.html
8. Arlene Bonsma – http://arlenescreativespace.blogspot.com/2015/09/team-brae-er-september-bloghop.html
Until we craft again, The Brae-er