Welcome to our Cross Canada Blog Hop where we will be sharing creations inspired by Easter! Have fun 'hopping' coast to coast across Canada to see what our whole group has created for you!
My layout was created using the Brushed paper pack.  I added some of our white shimmer trim,  smoothie striped washi, brushed complements and brushed assortment. This paper is not going anywhere until later this summer and it is the PERFECT paper for spring photos (especially Easter!).
This hop was also the perfect reason for me to get some scrapbooking done of my Easter pics- for some reason they have piled up and I have not done any layouts of Easter since my daughter was born (she is almost 4). I think that part of me was waiting for this paper 🙂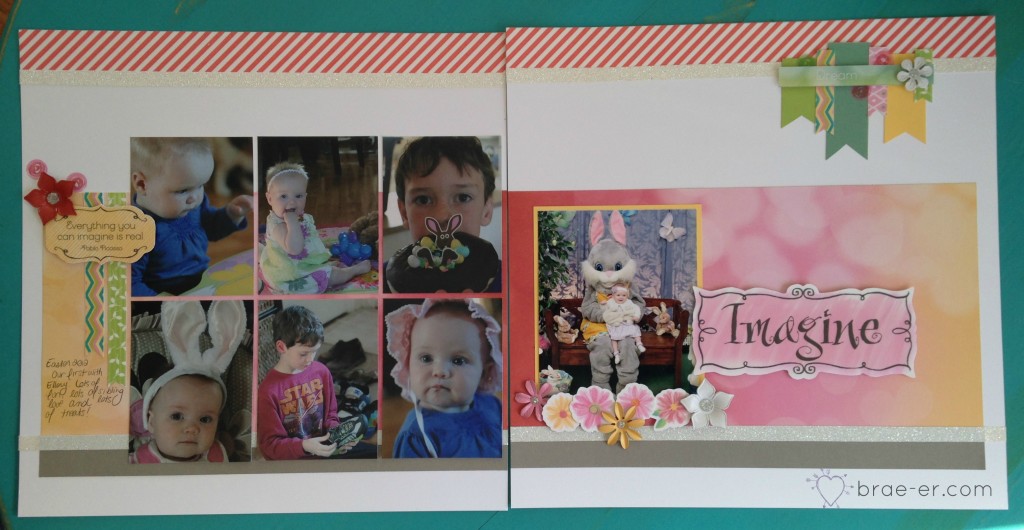 Now hop on over to Carol's blog to see what she has created for you!
Until we craft again, The Brae-er