Welcome to my Brae-er's Team Blog Hop featuring the Year Noted Paper Kit- what comes in the kit is featured below and you can do SOOOOOOO many different things with this! My team will show you some of the fabulous ideas they have come up with in this hop!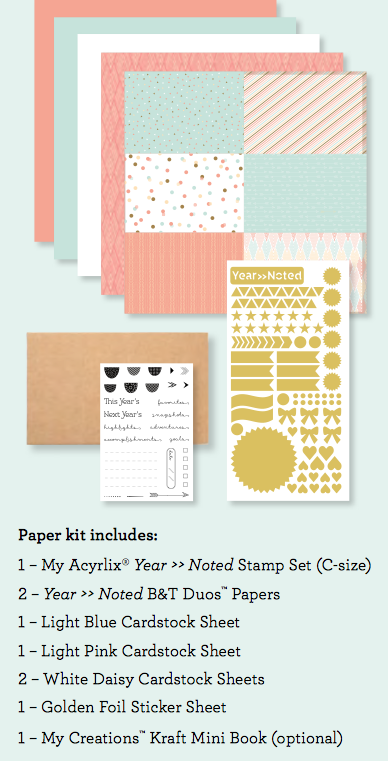 Now how can you get this gorgeous kit?
During January when you spend $50 with any CTMH consultant you can purchase this kit for only $5! and for an additional $5 you can also get the Optional Kraft Mini Book- this is such a great deal! If you don't have a consultant just order in my SHOP here!
So what did I make with this wonderful paper! I started out with some cards and even made a layout! (I also had enough left over for a mini book using the Kraft album but I am saving that for another post).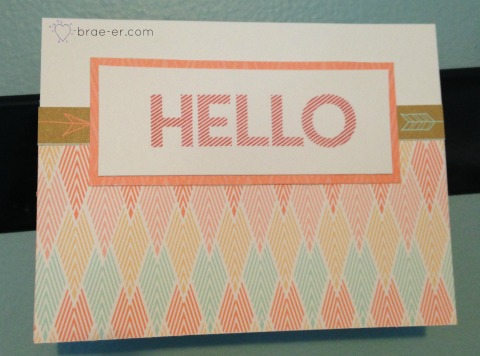 The cards and layout I used were simply made and feature the January stamp of the month OR the Year Noted stamp set.  I love the soft colours of this set and they are perfectly set off by the gold stickers!
My layout (still needs photos) is designed to hang in my craft space and remind me of my business goals for this coming year. Prettiest goal planner EVER!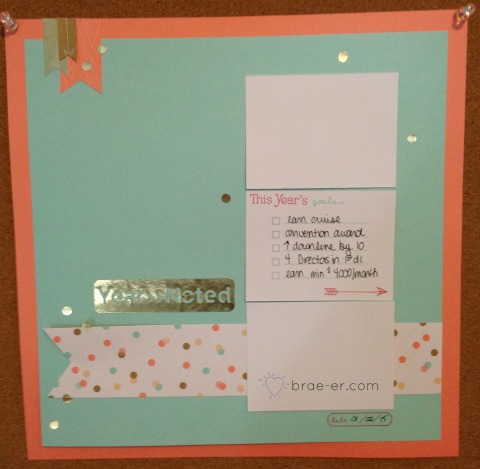 Now hop on over to Roz's blog to see the fabulous project she has to share!
The full list of hoppers is below and remember- share the love by leaving a comment!
1. Brae Montgomery- YOU ARE HERE!
2. Rosalynd Kelly :  http://inmyscrappinroom.blogspot.com/2015/01/january-team-brae-er-blog-hop-year-noted.html
3. Chris Robertson http://chriscreativelife.blogspot.com/2015/01/january-brae-er-team-blog-hop.html
4. Krista Ritskes http://simplycreating.ca/?p=2187
5. Arlene Bonsma http://arlenescreativespace.blogspot.com/2015/01/noted-blog-hop.html
6. Michelle Stewart http://mycreationswithmichelle.blogspot.ca/2015/01/team-brae-er-blog-hop-year-noted.html
7. Alyson Mayo – http://createwithalyson.blogspot.com/2015/01/brae-ers-unit-blog-hop-year-noted.html
8. Heather Steeves – http://paperplayroom.blogspot.com/2015/01/team-brae-er-blog-hop-year-noted.html
9. Darcel Kirvan
Until we craft again, The Brae-er