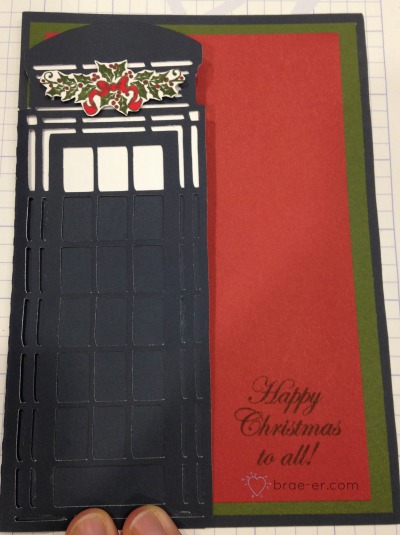 Just want to wish you a Happy Holiday Season with a cute card from Artfully Sent! If you are a fan of Dr. Who you will REALLY like this one!
I used the phone booth card (see below) and cut outdoor denim paper instead of the red. I had to look up a picture of the Tardis (to make sure I had the colours correct). I went through all my current Christmas stamps and found a sentiment that sounded very 'British' to me. I was very happy with the result!
I hope each and every one of you have a wonderful holiday season- make LOTS of magical memories and spend quality time with your loved ones!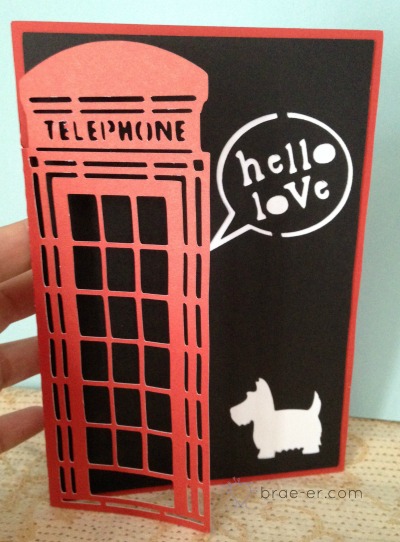 Until we craft again, The Brae-er