Welcome to our Trick or Treat Blog Hop across Canada!!  If you have come from Joanne's blog them you are on the path of lots of Halloween fun!
For my treat I created a simple one page layout- the spin on this (or trick you could say) is that I created this using our new Artfully Sent cartridge (which is a card based cartridge… think outside the box and you can use it on your layouts too!).  I cut the Haunted house and fence on the 'fit to page' setting on my machine. I backed my house with yellow paper to make the windows shine. I then added some stickers from the Scaredy Cat Complements and used foam tape to pop them up.  This came together very quickly!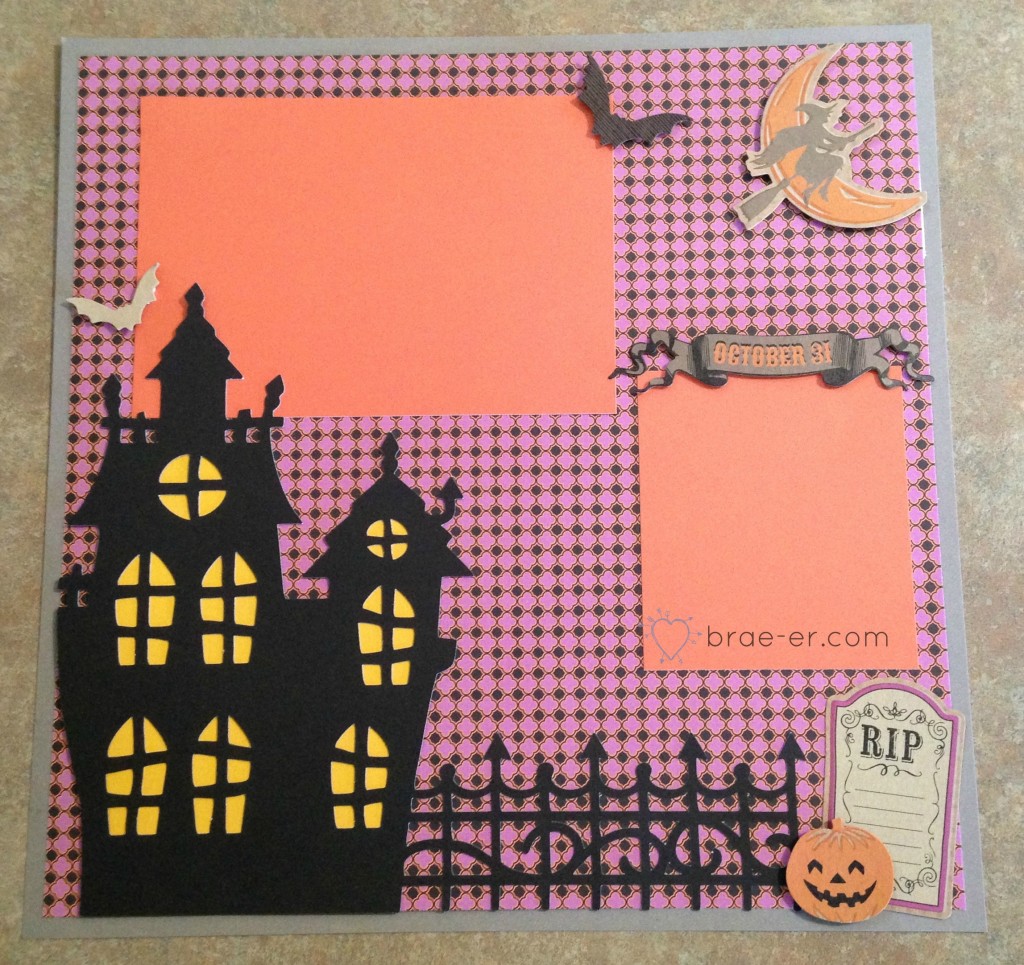 Now hop on over to Carol's blog to see if she has tricks or treats for you!
Until we craft again, The Brae-er