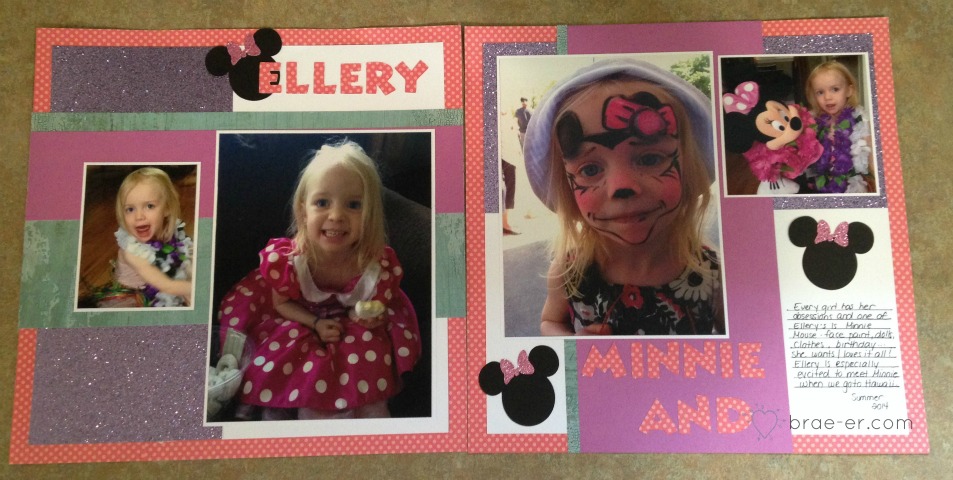 This post doesn't feature much new stuff- the glitter paper, thistle cardstock and a little bit of seaside paper are all that is current- but it does feature the sweetest little girl and her love for Minnie Mouse! The paper was a past special- Dotty for you.  The dots were perfect for a layout all about Minnie. I used the one non-CTMH cartridge I own (I think it is called Mickey and friends) and made Minnie Mouse heads with cute glitter bows!
I mixed it all up to tell the story of my sweet girl and her love of Minnie- I cannot count how many times she has gone to school all dressed up like Minnie Mouse. I love it (even if I seem slightly embarrassed at the time).  I love how she has no idea that most people don't wear costumes out- she wears it with pride and a big smile!
This year she will also get to meet Minnie Mouse thanks to Close to my Heart- I cannot wait for this moment! I know it will be very special and one that she carries with her for a long time!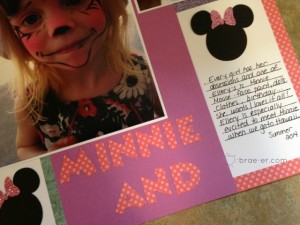 Until we craft again, The Brae-er