This month my team blog hop is going 'Back to School!'
We will be sharing with you videos and tutorials that will teach you things- I hope you enjoy and feel inspired! Just follow along our posts and click on the link at the bottom to go to the next blog (if you get lost you can come back here to the full list of hoppers).
Learn to Dry Emboss with Ink!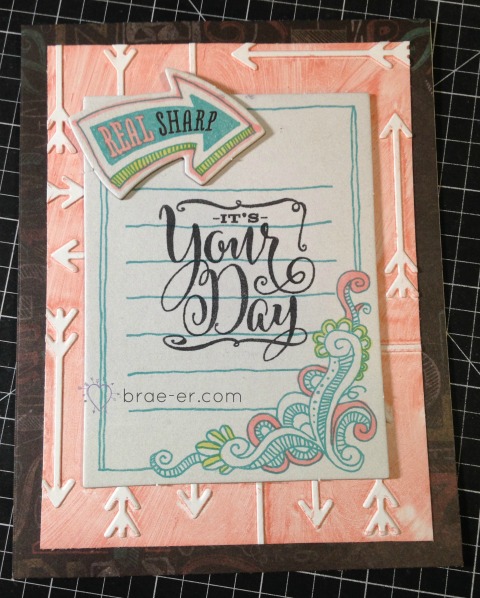 Now hop on over to Michelle and see what she has to teach us!
Full list:
1. Brae Montgomery- inked embossing folders http://wp.me/p4htXJ-A7
2. Michelle Stewart -resist embossing – http://mycreationswithmichelle.blogspot.com/2014/09/brae-ers-team-blog-hop-resist-embossing.html
3. Chris Robertson- reinker bubbles (if it doesn't work I will do something else) <a>http://chriscreativelife.blogspot.com/2014/09/brae-er-team-blog-hop.html</a>
4. Tamara Lisowski – Painter's Tape Background Technique http://geermara.blogspot.com/2014/09/september-ctmh-blog-hop-back-to-school.html
5. Julie Sinnott – http://12x12travels.blogspot.com/2014/09/team-brae-er-september-blog-hop-back-to.html  basic blending with the markers
6. Carol-Anne Grenier – http://cagrenier.blogspot.ca/2014/09/brae-er-team-blog-hop-back-to-school-we.html
8. Darcel Kirvan – Hip Pic/Artbooking album https://www.blogger.com/blogger.g?blogID=8738109316605568301#editor/target=post;postID=5318142755174492721;onPublishedMenu=allposts;onClosedMenu=allposts;postNum=0;src=postname
9. Heather Dawson – stamping background to make pattern paper   http://pagesbyheatherd.blogspot.com/2014/09/back-to-school-blog-hop.html
10. Michelle Hughes – shaker card http://therighthugh.blogspot.com/2014/09/team-back-to-school-blog-hop.html
Until we craft again, The Brae-er