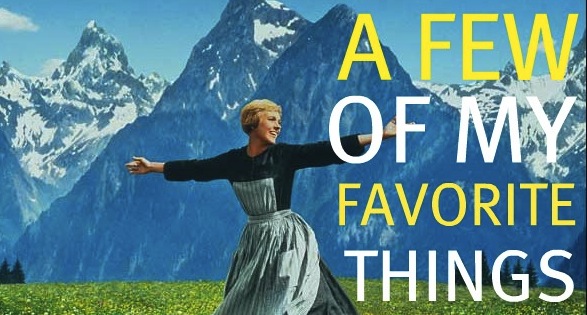 Welcome to my team blog hop featuring …. you guessed it… A Few of My Favourite things ( I am Canadian so my spelling in my post will include the letter U – LOL).
My team and I are featuring some of our favourite product and memories and likely a whole bunch of other things on this blog hop- I hope you enjoy it and please leave a little love on the blogs you visit.
I have MANY favourite things- product wise, memories wise and so much more! One of my MOST favourite things in my team- some who you will visit today! They are a hardworking bunch that love the product as much as me and share it with all they see.  Did you know this month through their hard efforts they have welcomed more than 70 people to our team! That is awesome and just shows their dedication and passion!
I did find some artwork though to show you other favourite things- a layout I created to feature my daughters 2nd birthday.  This features my first favourite paper pack from this idea book (Balloon Ride), my daughter (who of course is a fav of mine as well), and her party- I LOVE,  LOVE, LOVE to throw a big, fun, themed birthday party for my kids! She may not remember it but I sure will and this one was a lot of fun- even if we were rained out and everyone had to squeeze inside my little house. I used a mix of hexagons on this layout- some from our Dimensional Elements shapes and some cut on our Cricut cartridge- another FAV!! How can you not love them?? Then I mixed in some sparkles and flowers and voila- a layout fit for a birthday princess!
Now you can hop on over to visit some more fun blogs to share in favourite things… before you do though I would love to hear from you – what is your favourite CTMH product currently? Let me know in the comments below.
Now hop on over to Michelle Stewart's blog.
If you happen to get lost along the way please come back here for our full list of participants:
1. Brae Montgomery- you are here!
Until we craft again, The Brae-er