Today I am going to share with you a new technique: Embossing with Ink! I am also going to share with you the Damask Folder we have- very pretty!!
Embossing with ink is a very simple technique and only requires you to have the embossing folder of your choice, some ink (I recommend our dye based ink for these projects as they are easier to clean up than the pigment) and your project paper.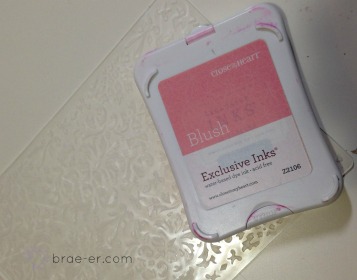 Open your folder and rub ink on the side of your choice- for my card I chose to rub the ink on the raised damask pattern (you will get a different look depending which side you use ink on so play around and have fun!)
Next, I placed the front of my card on the non-inked side so that I could get the placement just right- I didn't want ink to get on my project until it was begin embossed.  This is how it looked before going through my Cuttlebug.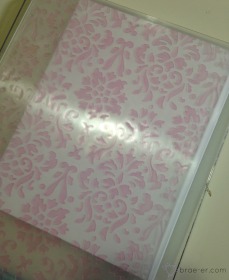 and this is how it looked once embossed! All the ink is now IN the damask print- so pretty!!!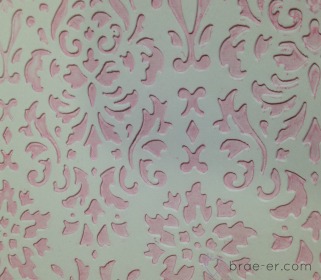 Of course I finished this up with some cardstock that I sanded to soften the look- and a sentiment from the Lollydoodle complements!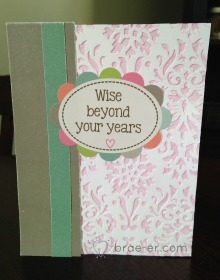 Until we craft again, The Brae-er