Welcome to another exciting Stamp of the Month blog hop! Every month we feature the stamp of the month so that you may be inspired by some of the artwork! I hope you find much of that this month!
If you have come from Kami's blog then you are on the path – have fun and be sure to leave some love!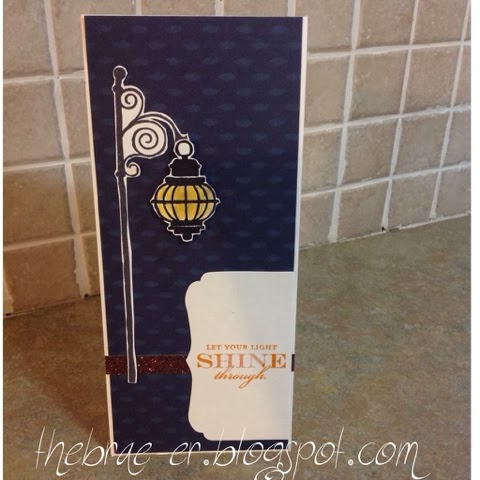 My first card features paper from the Sarita kit and one of our colonial white die-cut card and envelopes. I cut the tab off the end of the card and used it to accent the front of my card (where I have stamped the sentiment). I stamped my lamp image in our dye ink for the lamp post and the pigment ink for the light itself. This allowed me to use our alcohol markers to colour in my light. I also used the rock and roll technique for the sentiment. I inked my stamp in autumn terracotta ink and then rolled the edges in honey ink. I accessorized with some bronze shimmer trim (which I LOVE!)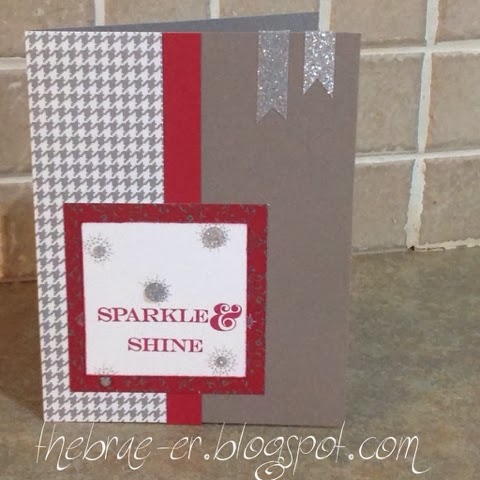 My second card looks very unlike the first- for this one I used our new sparkle and shine paper from our Holiday Gift Guide- if you are in Canada, you can view the guide here. I used the sparkle and shine sentiment to add to the feel of a Christmas or holiday card and the little lights to randomly stamp around it. To accessorize this card I added some silver shimmer trim and some glitter gems inside my random stamping.
Until we craft again, The Brae-er