Welcome to the Brae-er's New Product Blog Hop! We are featuring some of the fantastic new product from our fall/winter line- if you have not yet received your copy of the Idea Book (and live in Canada) then contact one of us today and we will be happy to mail you one!
Now, enjoy what we have to offer and I hope you leave feeling inspired!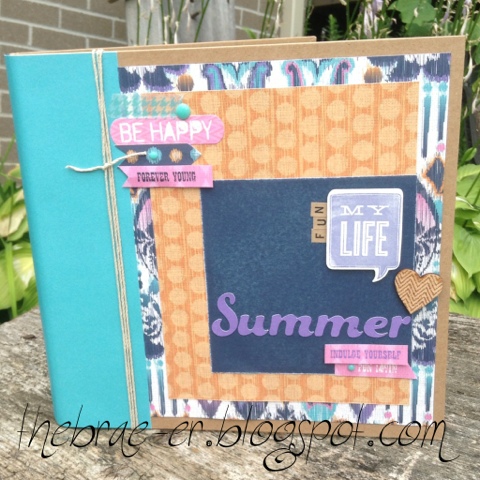 For my project I used our new Kraft 3 ring binder- this is of a size to fit 8×8 pages in it (and guess what?! Our new Artbooking cartridge makes the perfect sized pages to fill this little book!) I thought it would be fun to make a book of summer memories- this year our's are a little different as my son had heart surgery and we have to make memories that he can do. This means some thinking outside of the 'box'!
Below I have a close up of the main cluster and title area. Product used is listed below and after August 1st if you would like to order any of it please visit my website at http://braemontgomery.ctmh.com or contact me directly.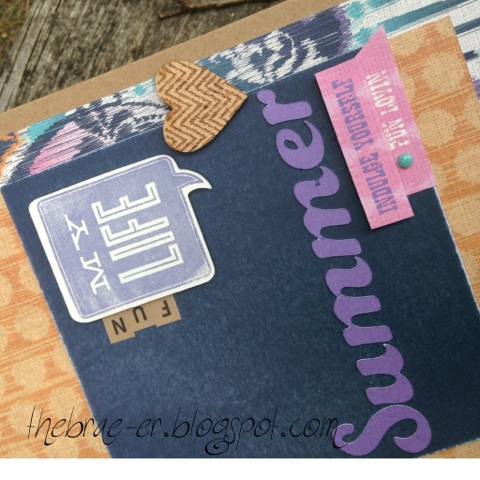 Sarita paper pack (I am in LOVE with the colours of this one!)
Lagoon Houndstooth Washi Tape
Now hop on over to Heather's Blog to see what she has in store for you!
In case some of the links are not working here is the full list!
3. Rosalynd Kelly – layout using Babycakes
4. Kim McArthur – layout using ProPlayer
Until we craft again, The Brae-er