Bibbidi-Bobbidi-Boo, my daughter is turning two!
AND since she is obsessed right now with Cinderella we are having a Cinderella themed party (complete with an attending Princess). The party is quickly approaching so I finally sat down and made the invites- I am VERY pleased with how they turned out!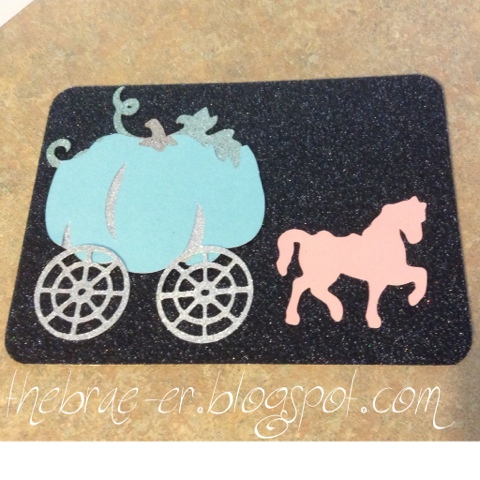 The base of the card (which is a postcard style invite) is CTMH black glitter paper. All of the images on the invite were cut with the CTMH Artiste cartridge or the CTMH Artbooking cartridge- I love that with a little imagination I was able to find everything I needed!
Pumpkin image- Artbooking, cut at 3 1/2 real dial size
Carriage wheels- Artiste, cut at 1 1/2 (they are actually meant to be the carousel base)
Horse- Artiste, cut at 6 1/2 (this cuts you two horses)
Obviously piecing the invite together was easy after everything was cut- the last thing I did to add some detail was coloured part of the pumpkin with a cheap marker. You can see the brown and green detail at the top of the pumpkin.
NOW to get ready for all the other pieces that will pull this party together!
Until we craft again, The Brae-er