Welcome to my team blog hop – our first ever and we are so happy to have you here!! My team has chosen to showcase some of our fantastic new product and the versaitlity of our skills in this months blog hop- every month we will be back to offer something a little different!
For a full list of participants in our blog hop scroll to the bottom of this post. Otherwise keep reading to to find out what I created and how!
I have been a Close to my Heart consultant for 8 years next month- I cannot believe how phenomenal this company has been to me in that time! I have gained so much: all the product that I wanted at the time (which was everything!), extra income, two fantastic cruises and phenomenal people in my life!! In all these things I am not lucky but blessed- which is fitting as it is also the title of my first page to share with you!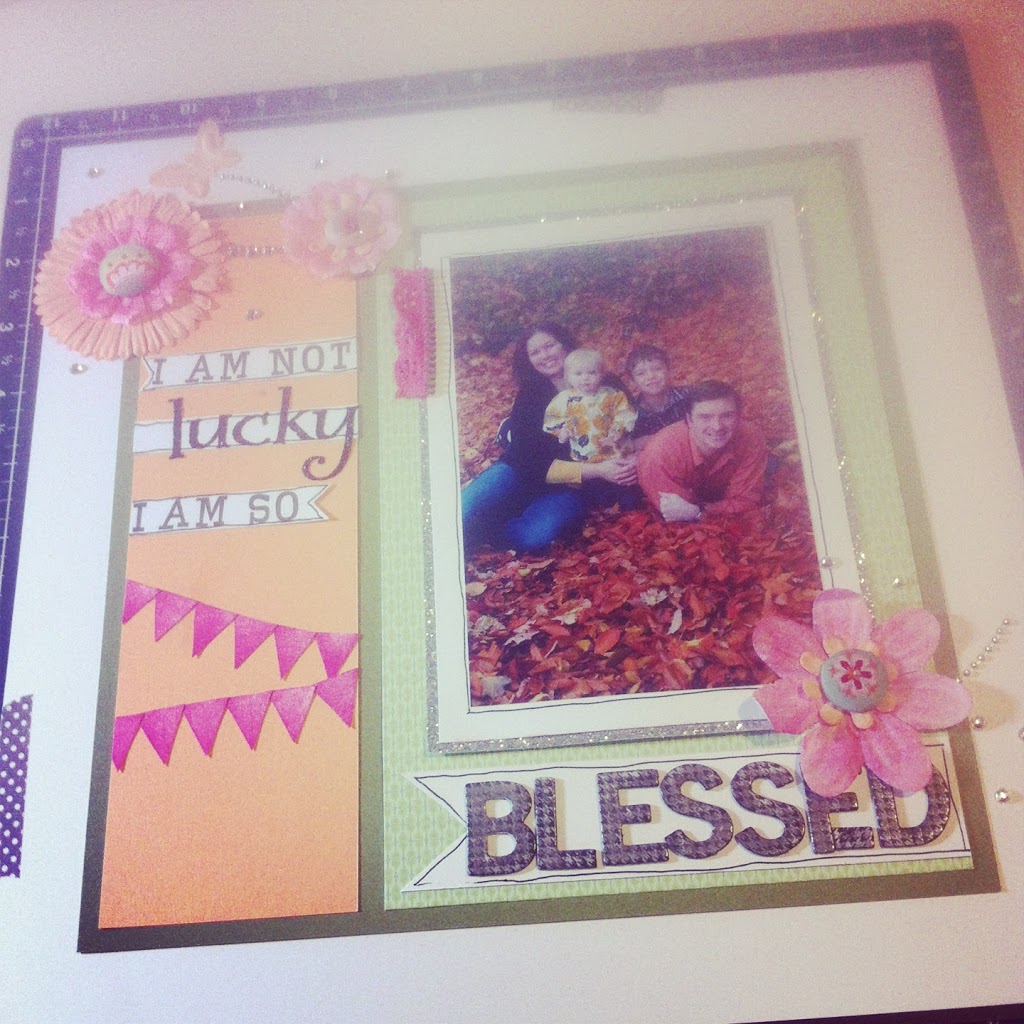 Recently CTMH held an Album Retreat for consultants- now I am a total junkie for corporate run events- they do an outstanding job and shower us with knowledge and product! But, as we just had gone away on the CTMH cruise (which I earned- yippee!!) I could not rationalize going away again for this event- sniff, sniff- I was sad!! Instead, I stayed home and just drooled over all of the gorgeous projects that friends were sharing via social media- eventually I got fed up, went down to my studio and started to create my 'replica's!'
My one page layout :'I am not lucky I am so blessed' features Chantilly paper, our washi tape, Chantilly assortment, hollyhock zipper lace, sparkes, sparkle fourishes and a collection of older flowers to coordinate with the paper. I also used some cardstock that was not in the Chantilly kit and a piece of our glitter paper (LOVE this stuff!). The pattern for this layout can be found in our Make it from the Heart Volume 1 publication.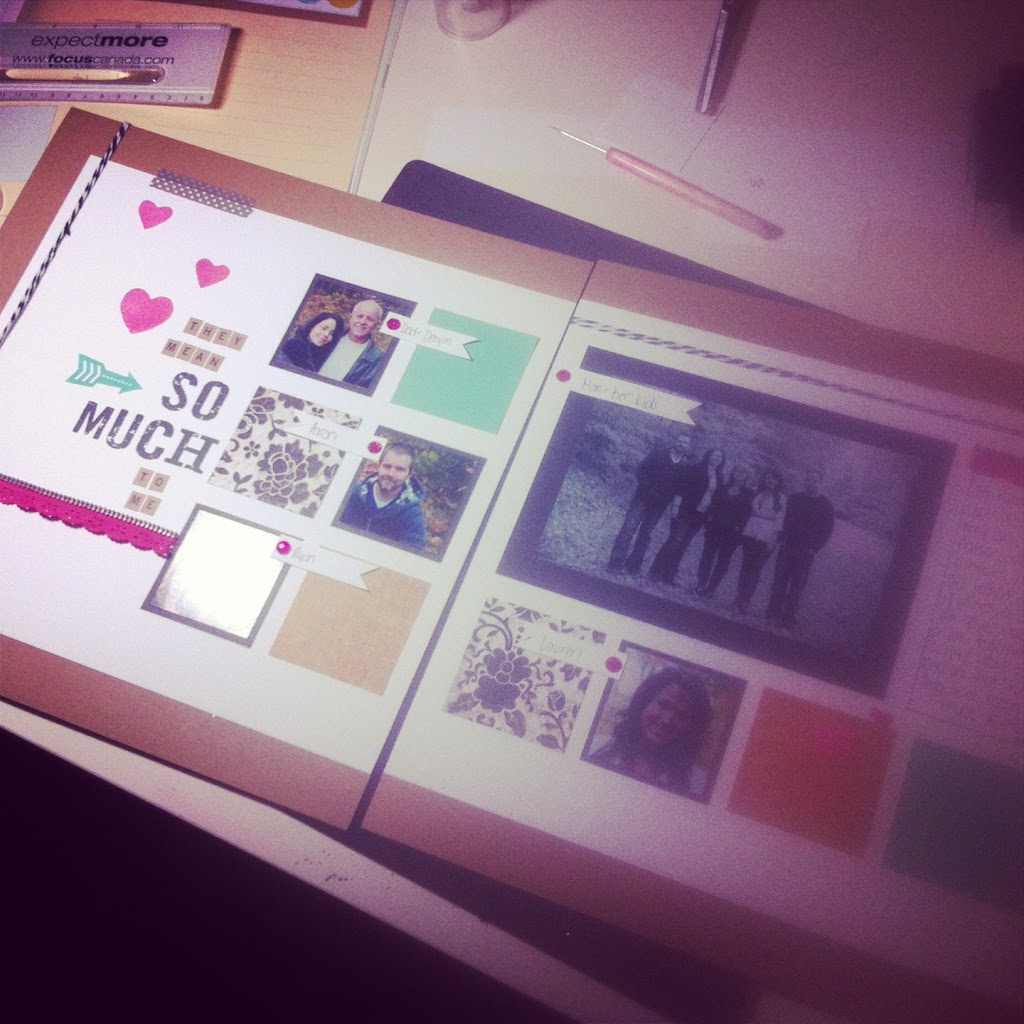 Here is my second project- a complete layout- also from Make it from your Heart volume 1. This one turned out so well- I was really pleased with the results and even more happy when I realized I had the perfect pictures to go on it!
'They mean so much to me'- features papers from Surf's Up and For Always, CTMH washi tape, CTMH bakers twine neutral colours, Keyboard Kraft Alphabet, Pink glitter gems, hollyhock zipper lace and some extra cardstock to round it all out.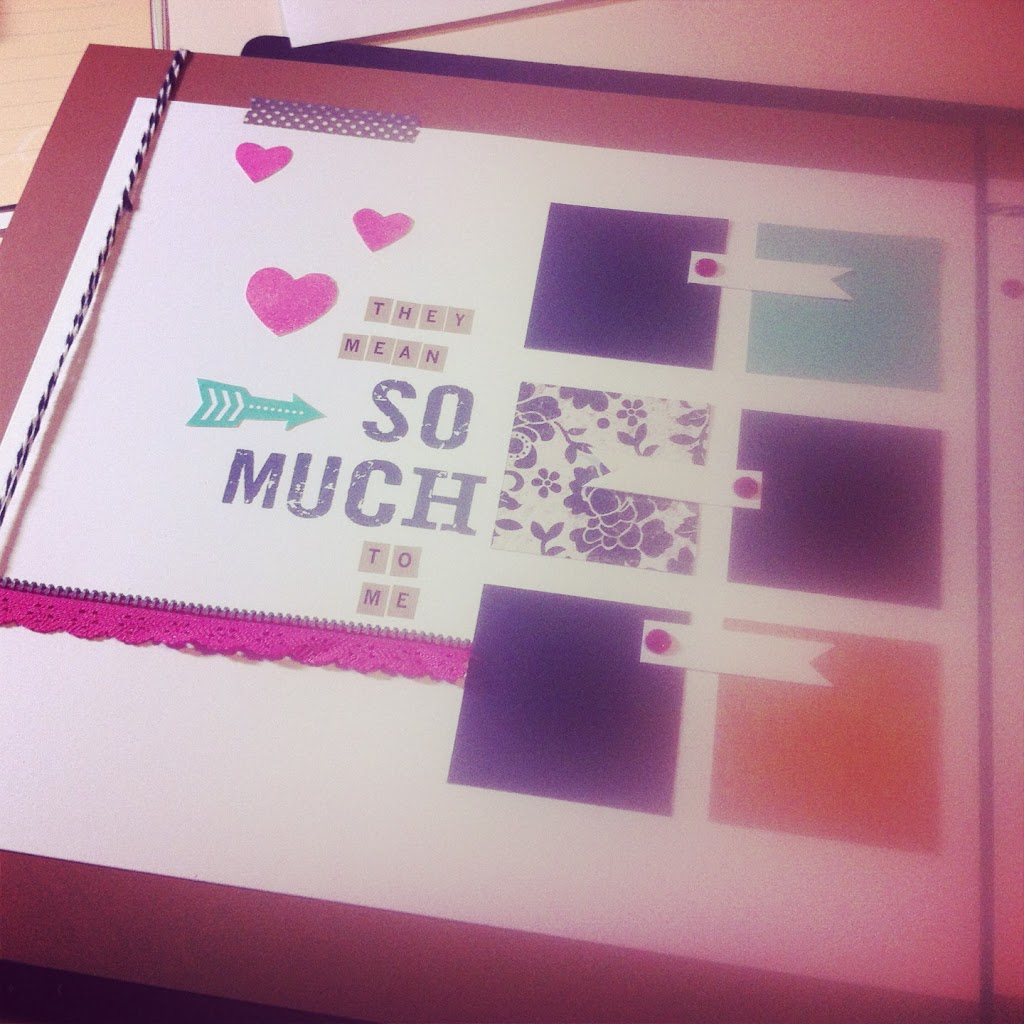 I hope you enjoyed your visit to my blog! If you would like to purchase any of the products featured in my work feel free to contact me at braemontgomery@gmail.com or visit my online shopping page at http://ctmh.com/braemontgomery.
Full list of hop particpants:
Until we craft again, The Brae-er