This month we are featuring the stamp set "Amore"- this is the perfect set for Valentine's, layouts about Love or for those about weddings!

Using this stamp set I created a page featuring good friends of our family- the father and his daughter (are they not just picture perfect!).
To achieve the background to my paper I used an embossing resist technique.
First: I clear embossed swirls all over my paper (for this one I used the stamp set Blooming Flourishes)
Second: I inked around the flourish with Baby Pink ink and the stipple brush.
Third: I picked up more Baby Pink ink on a sponge and smoothed the ink between flourishes.
This is a great way to create your own patterned paper when what you have just does not seem to work!
Other papers and accessories used: Topstitch paper, Chocolate ribbon, Suede flowers, Mocha Opaques, Pretty Pin and Lots of Dots Alphabet.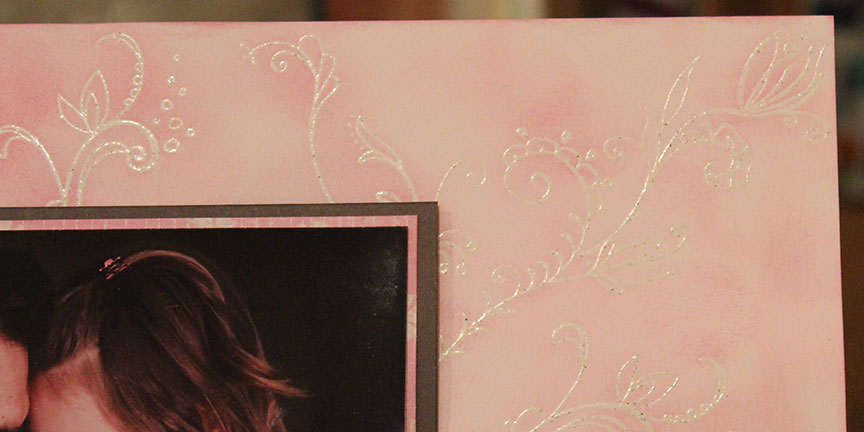 Now hop on over to Melissa's Blog!

Until we craft again, The Brae-er