Hello and Welcome!! If you have come from Sylvia's blog you are on the correct path for the fabulous Stamp of the Month Blog Hop featuring 'Share the Magic'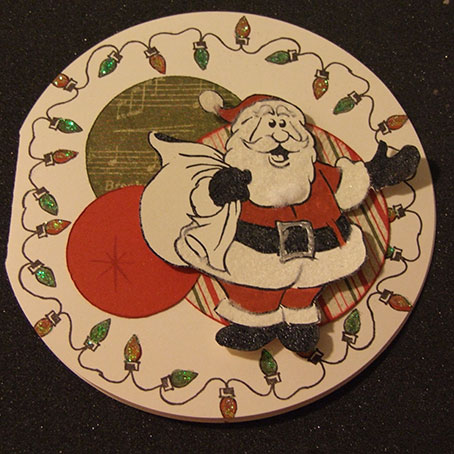 My project features a few different tecnniques- I used the light stamp and curled it on my block (something you cannot do with wood mounted stamps) in order to create a border. I coloured the lights in by hand and then added prisma glitter to make them sparkle!
My Santa's boots, gloves and belt are heat embossed with black and his belt is heat embossed in silver. To give him a fuzzy look I used fun flock! My paper is from our Mistletoe paper pack and the card base is our new circle card bases and envelopes.
Until we craft again, The Brae-er