Welcome to the April Stamp of the Month Blog Hop- we are featuring Flower Pot a set of 16 stamps!
My project uses a CTMH 3 ring My Creations Binder- I have a good friend who recently found out she is expecting her third baby- unexpected though he is they are very excited! Anyone who has kids or was ever part of a family with more than one child knows that the first born gets all the good memory books and the rest get nothing- well, I just could not let that happen to this little guy!
All I have completed is the first 6 months- the paper featured is Caboodle and there are other stamp sets and many accessories worked into the project- see each page for details!
If you only want to see the page with the stamp of the month then scroll down to the fourth month!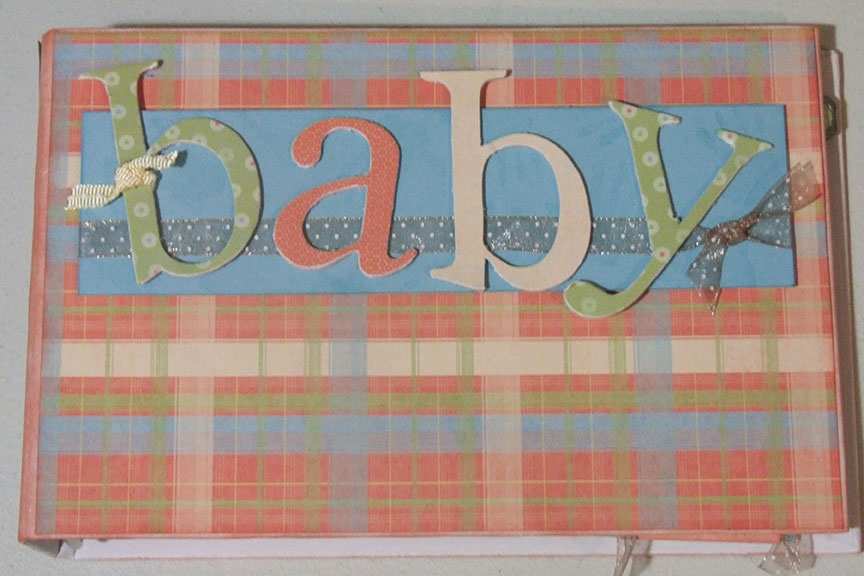 The cover features some of our chocolate ribbon rounds, dimensional letters and Caboodle paper- I am not finished here but want to wait until I am done to add more!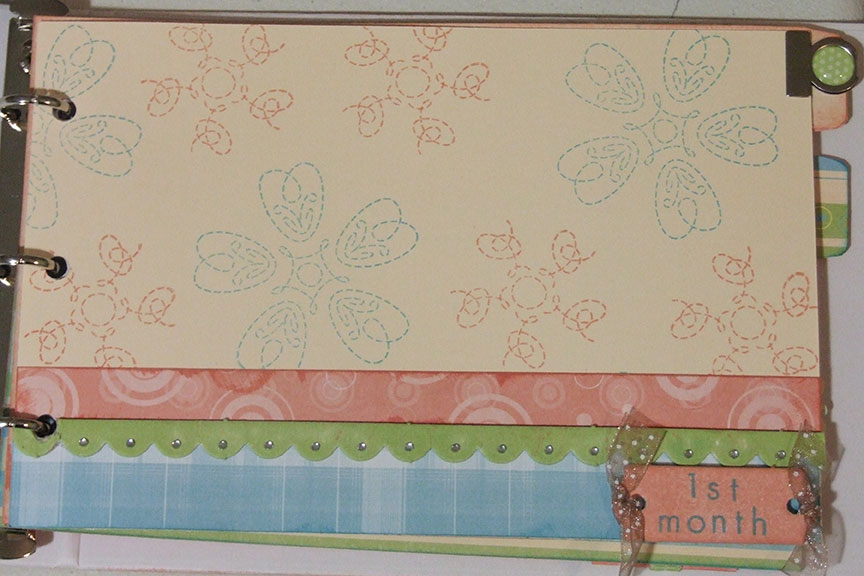 Month one! Probably will feature a picture of him sleeping! Here I used some of our Dimensional Borders and Booksmart tags, more ribbon, some bitty sparkles and the Togetherness stamp. All of the date stamps are using the Sans alphabet stamp set.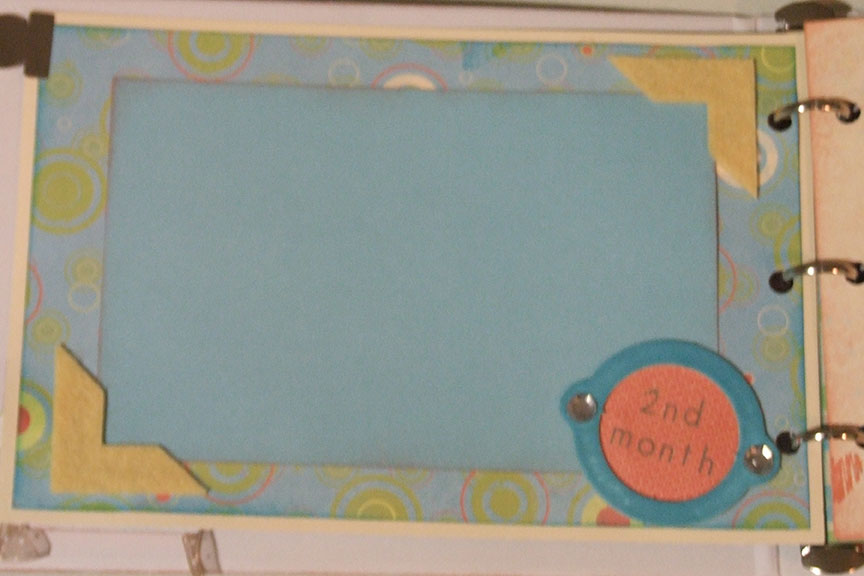 Dimensional Booksmart for the blue circle, some more sparkes and some Heartfelt Die-Cuts Whimsy.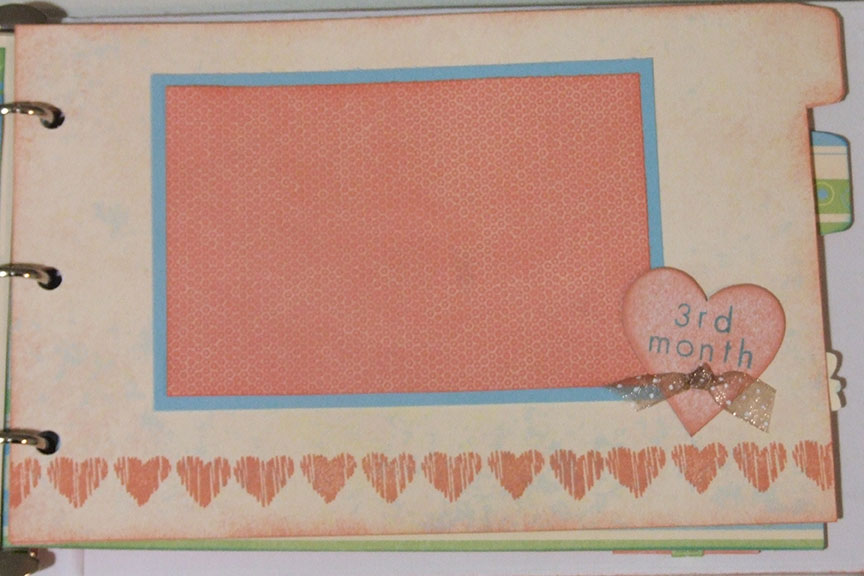 Togetherness stamp set again and the heart is from our dimensional hearts- I LOVE them!!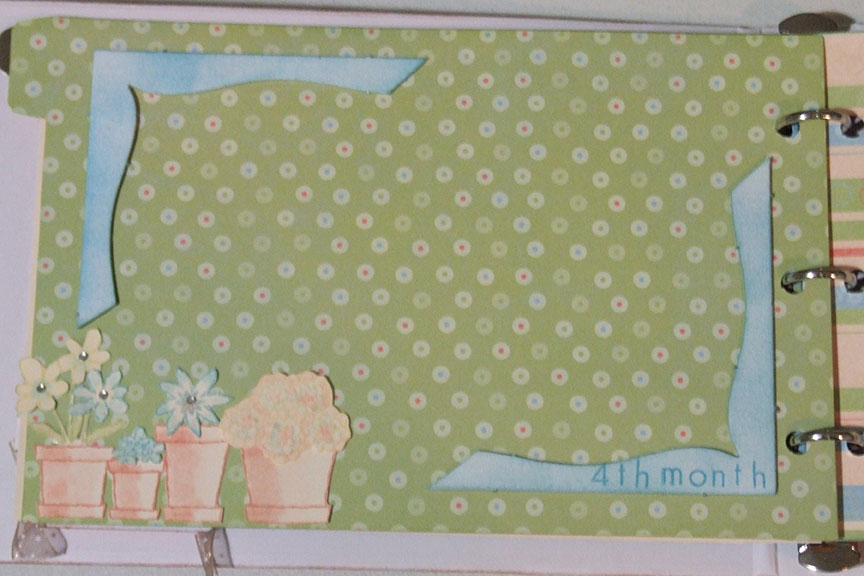 Here is the stamp of the month- I used it to create my flowers and flower pots- to colour them in I used the blending pen and some of our stamp pad ink (sqeeze it while closed and just pick up ink on the inside of the lid to colour with). I love how the shading turned out! I added sparkles to the center of some of the flowers and finished it off with a dimensional border.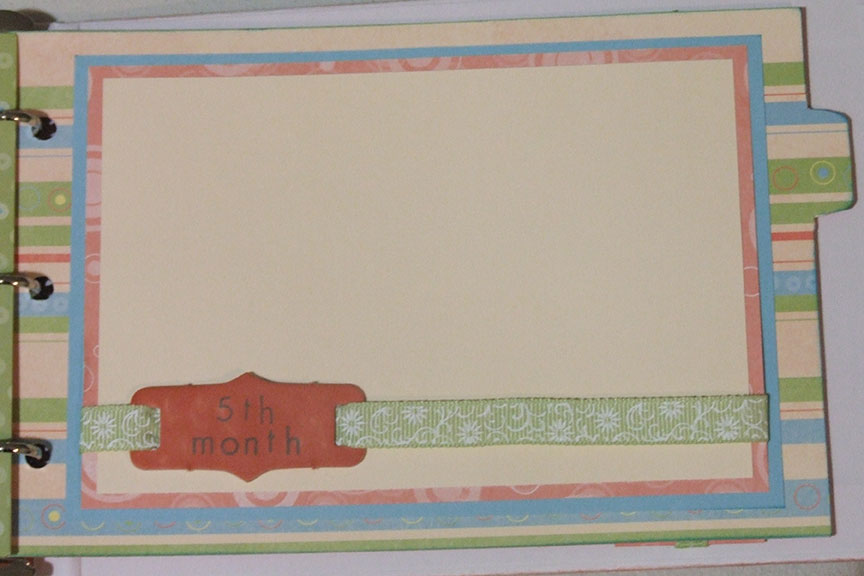 More dimensional Booksmart and some sweet leaf ribbon.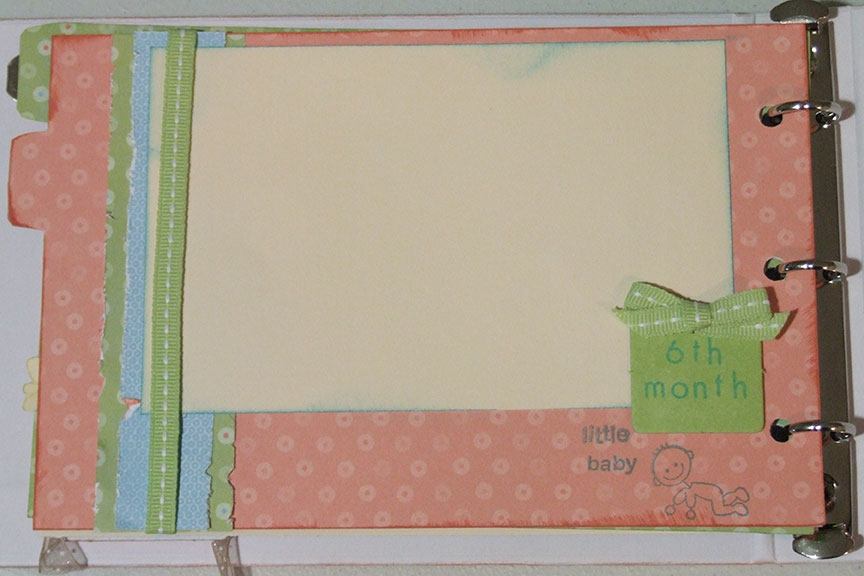 Last page so far- mostly more of the same but I did add the cute little baby stamp (he will have two older brothers so my guess is he will be crawling early so that he can get them!) the stamp set is Family Ties- children!
Now hop on over to Hayley's blog and see more great ideas!!
Until we craft again, The Brae-er