Welcome to the Stamp of the Month Blog Hop featuring the Piece of Cake Stamp Set!
This is a set of 10 stamps that are great for birthday's and any other special occassion- if you would like to order this stamp set then
click here!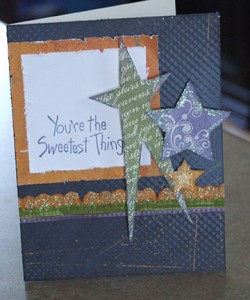 The above card was created using all CTMH products: You Rock paper, Piece of Cake stamp set, Shining Star Stamp set, prisma glitter, markers and an edge distressor. The card was based on the Wishes pattern Delightful Dots (I replaced the dots with stars).
This was a great time to feature this stamp set as my son, Austin, turned 6 this week and his party was yesterday. So, I designed the card for him (although he barely looked at it)!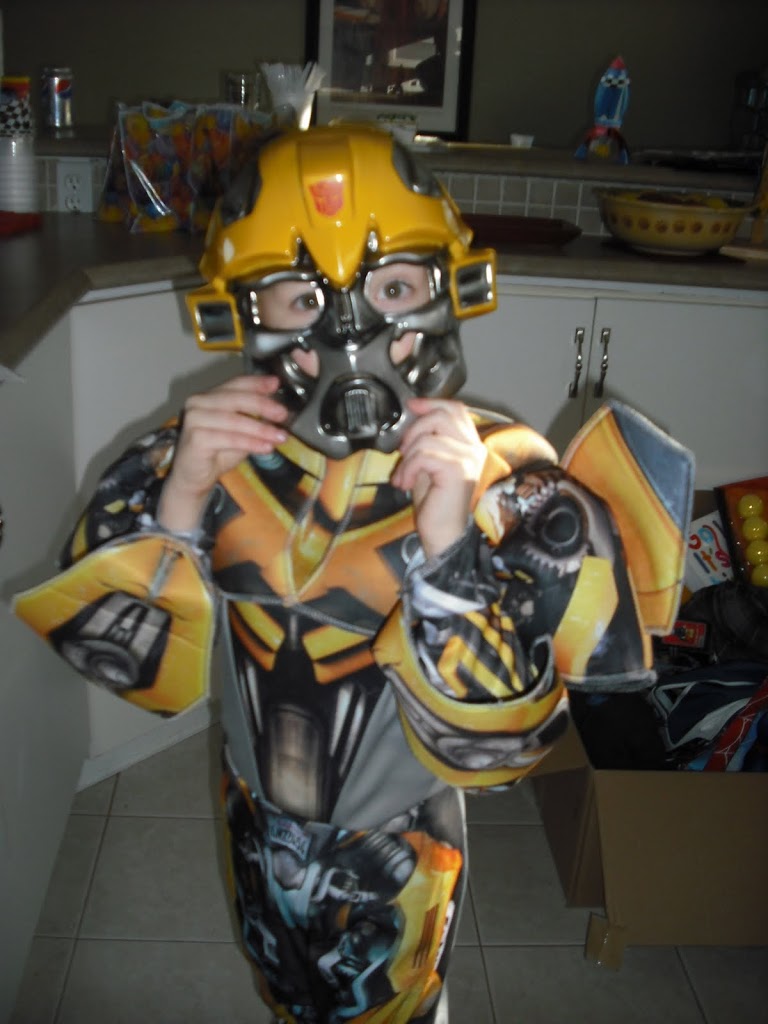 This is him in his Bumblebee costume that Grandma got him- he was soooooo excited! It came complete with superhero boots and a transformer sword (and today he plans to wear it all day- even to Walmart)!
Also make sure to read below for important information on other things happening at CTMH!!
February is the month to help Haiti!!
Our hearts go out to the victims of the earthquake in Haiti, and like so many of you, we're eager to help. We're excited to announce Close To My Heart's February Constant Campaign, Hearts for Haiti-where customers can get a great deal while doing great good for those affected by the devastation in Haiti.
From February 1-28, 2010, our 12″ x 12″ textured cardstock combo packs are buy one, get one FREE-and with every offer purchased, Close To My Heart will donate $2 US to Operation Smile's Haiti relief efforts.
Operation Smile is always a fantastic charitable partner-offering free facial reconstruction surgeries to needy children throughout the world. They've currently marshaled their medical teams and resources to provide emergency relief in Haiti, and the donations given as part of Hearts for Haiti will be used exclusively for Operation Smile's efforts in Haiti. For more information on their on-the-ground response, you can visit www.operationsmile.org/haiti.
That means that for $17.50 CAN, you gets two packs of textured cardstock (a great deal at about $.30/$.36 per sheet!) and Operation Smile will receive $2 to benefit this urgent, important cause. Stock up on every color combination: Basic, Spring Harmony, Summer Celebration, Autumn Harvest, and Winter Cozy packs are available.

Have you checked out my latest video yet??
If not
click here
to see it and help me to win CTMH's Cleary the Best contest!
Until we craft again, The Brae-er