Welcome to the January stamp of the Month Blog Hop
and Happy New Year!!

I sure hope one of your resolutions for this coming year is to have more FUN!! If it is then you are going to love what we have in store for you- during this stamp of the month blog hop you will see a variety of products created with the TRUE FRIENDS stamp set- a set of 11 images. Also- you will probably see a LOT of new and amazing product- chances are that is stuff from our new Spring catalogue which is our as of today!!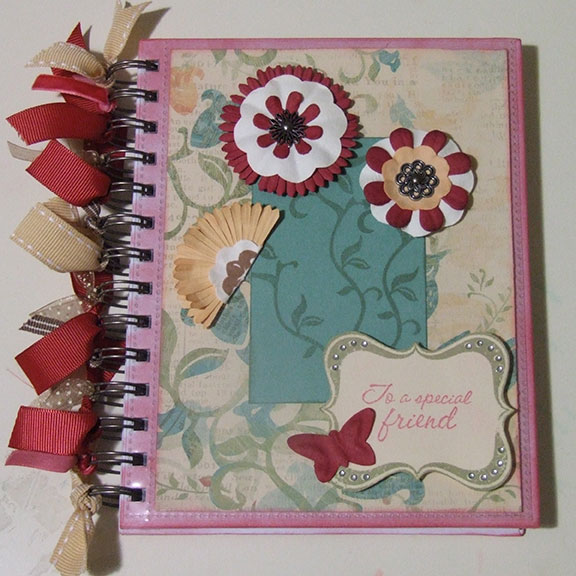 Throughout the next few days I will be adding other projects that I have created with this stamp of the month AND with product from the new cattie- be sure to check back so that you see it all!!
This darling journal is one of our great new products for this spring – you get to decorate the outside and give this to someone special OR if you love it too much keep it for yourself!! I decorated mine with our new Veranda paper, our new paper flowers (they are just amazing!!), our new bitty sparkles, our new filigree charms and a variety of ribbon.
Want to check out the new cattie- click
here to
go to the spring catalogue online!
to see more great stuff!!
Until we craft again, The Brae-er