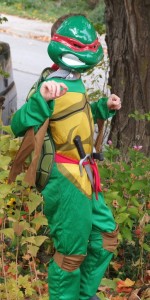 As we get ready to embark on our annual trick-or-treat trek I thought it would be nice to send out wishes to all of you!! Hope you have a fabulous evening that leads to lasting memories!!
Here are a few of ours from this season- my son, Ausin, will be scaring his friends as Raphael from the TMNT's. He loves that he has already had a chance to wear this costume- to school and to TWO parties!!
One of the parties we attended was last night- below was our host for the evening- the Vampire Royce!!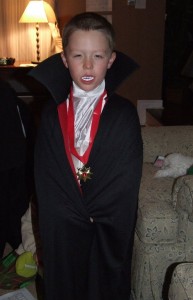 This I just had to share- Royce's mother, Sarah, made the most amazing cupcakes for the kids- this was just one of them!! There were mummies, pumpkins and owls- spooktacular fun!!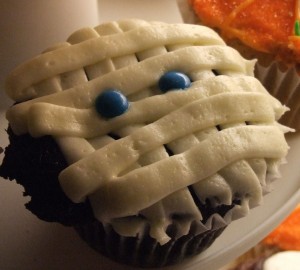 Until we craft again, The Brae-er