I know that today is not August 1st so PLEASE do not follow the links below until after that date. I am leaving for Long Beach in the morning and do not want any errors with my blog posts so to be safe I am posting this early!!
We are featuring August's SOTM, which is It's Your Day. If you have come here from Lori's Blog, you are on the right path! If this is your first stop, you may want to go back to Jena's
www.livelovelaughscrapbook.blogspot.com
and start from the beginning!
This month we have 64 Close To My Heart Consultants sharing their creations using this month's SOTM and other great CTMH products on their blogs. This is simple to do – just click on the link at the end of the post on each blog to move to the next one! Here we go!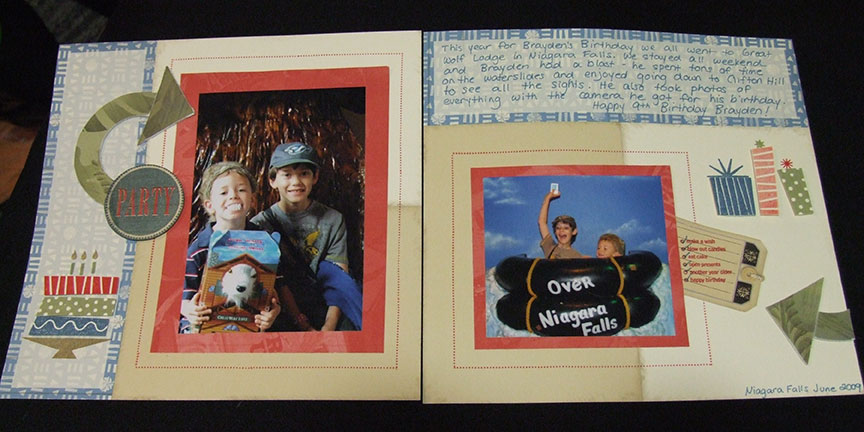 I have created a two-page layout using our 9×9 simply snapshots paper in Moon Doggie. I used 3D foam tape to pop up the cake and birthday presents on the layout and I cut apart (yes, you read that right- I said CUT) the stamp on the date line so that I could just use the dotted line. I used this line as a stamped frame around my photos. You can cut your stamps- just be very careful in doing it so that you only separate an image- not destroy it. My arrows were created using Moon Doggie paper and chipboard and to finish the layout I added a tag from the Journey Journaling Spots.
If you would like to purchase this stamp of the month please visit my website at http://braemontgomery.myctmh.com OR email me at
braemontgomery@myctmh.com
.
Until we craft again, The Brae-er