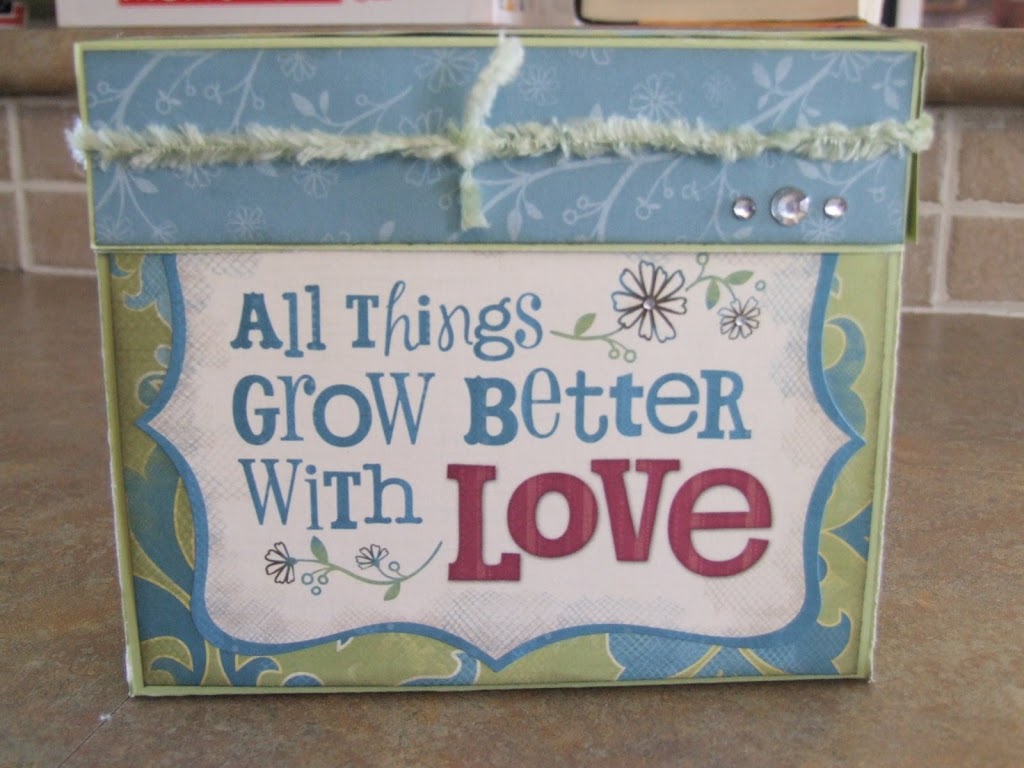 This week I was lucky enough to be off for the March Break- and what a lovely week it was. With nice warm temperatures many people were quick to get outdoors (and we were certainly among that group!!). Even though it was lovely out- I could not resist the pull of the scrapbook studio and all the fun things that I could be creating with my extra time!! Downstairs I went and decided to recreate a card center that was shown in the most recent copy of Canadian Scrapbooker magazine. My efforts are shown above and below- I love what I created (and again- except for the large piece of cardstock that I needed to create the center itself- all of the paper in this project was in that proverbial scrap pile!!)
If you would like to create a card center of your own you will find the directions on Canadian Scrapbooker- their website as well as the magazine itself. This cute project would made a lovely addition to your mother's day gift or a great gift to self!!
www.canadianscrapbooker.ca
– from the main home page click on a scrapbooker's gift (scroll down on the main page to find this link)- when you are on the gift page the directions for the card center are about half way down the page. Happy creating!!
The finished center- complete with three cards, three notecards and 3 tags!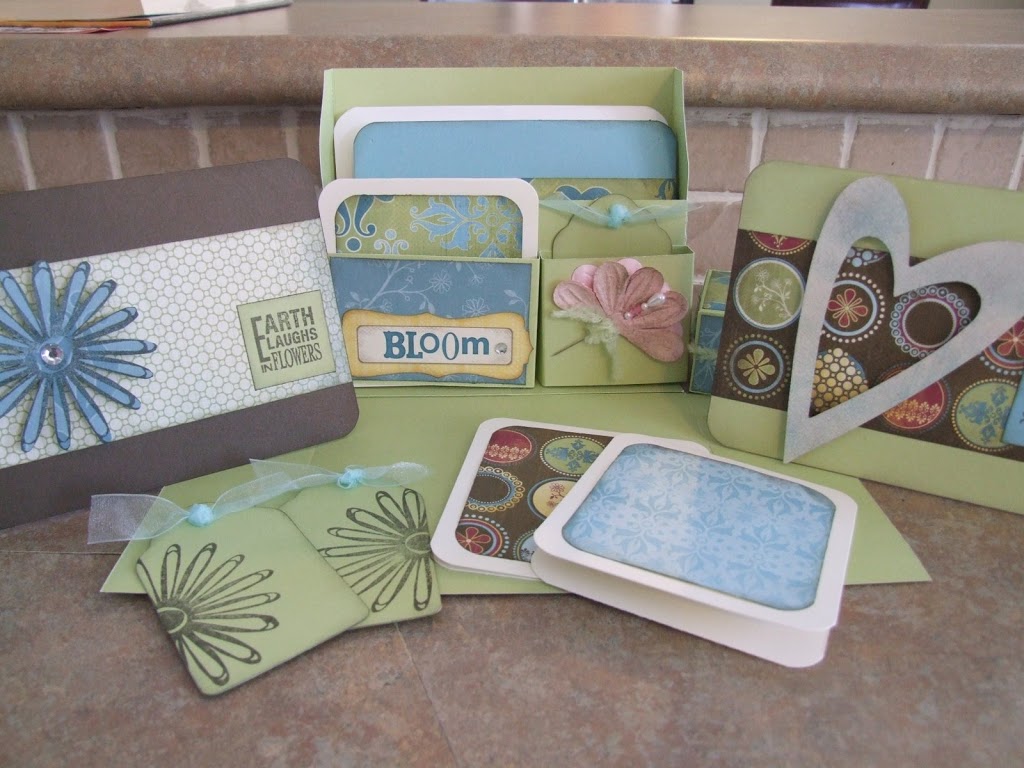 Until we craft again, The Brae-er